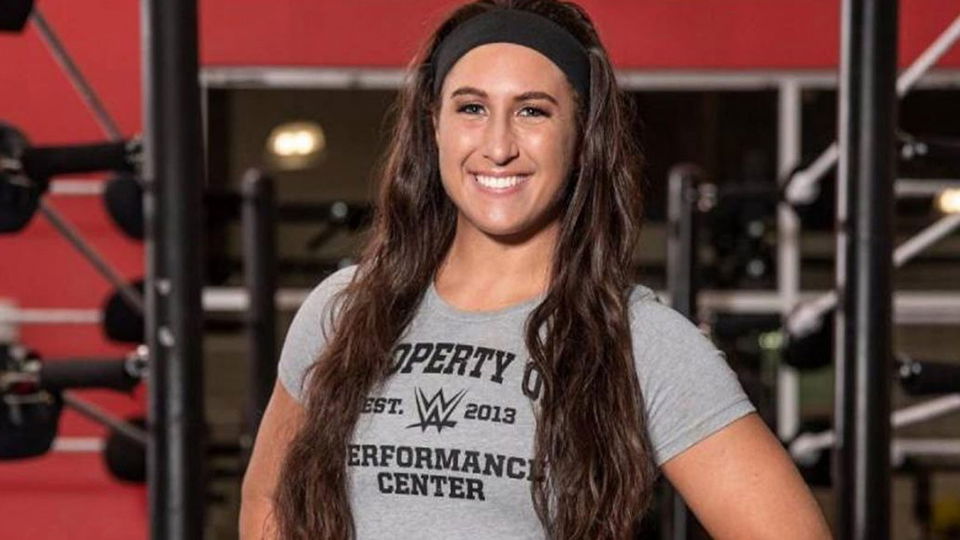 Last week it was announced that former NXT performer Rachael Ellering would maker her AEW debut. Now, we know that she will also be participating in their Deadly Draw tournament. However, her partner is going to be none other than AEW announcer Dasha Fuentes.
WWE Hall of Famer Madusa made an appearance on AEW's Twitter to reveal Dasha would be participating. She drew her chip only to find that her partner would be Ellering. The two obviously knew each other from their time together in NXT.
SOCIAL EXCLUSIVE@DashaKuret is excited about tonight's tournament.
However, @Madusa_rocks is about to give her more exciting news!

Watch the AEW Women's Tag Team Cup Tournament TONIGHT via our Official YouTube Channel 7/6c. https://t.co/rQt36U8MoE pic.twitter.com/WKtQQv62w1

— All Elite Wrestling (@AEW) August 10, 2020
This new team will be taking on Diamante and Ivelisse tonight on The Deadly Draw.
It should be noted that Dasha does have in-ring experience and this is not AEW just putting an interviewer in the ring for the sake of it. Dasha was originally signed by WWE to train to be a wrestler in 2014. She later transitioned into her role as a backstage announcer before being released by WWE in 2019.
Dasha has since returned to the ring, competing on indie shows while working as a backstage interviewer for AEW. This will be her in-ring debut for the company.
What do you think of the team of Dasha and Rachael Ellering? Let us know on Twitter!