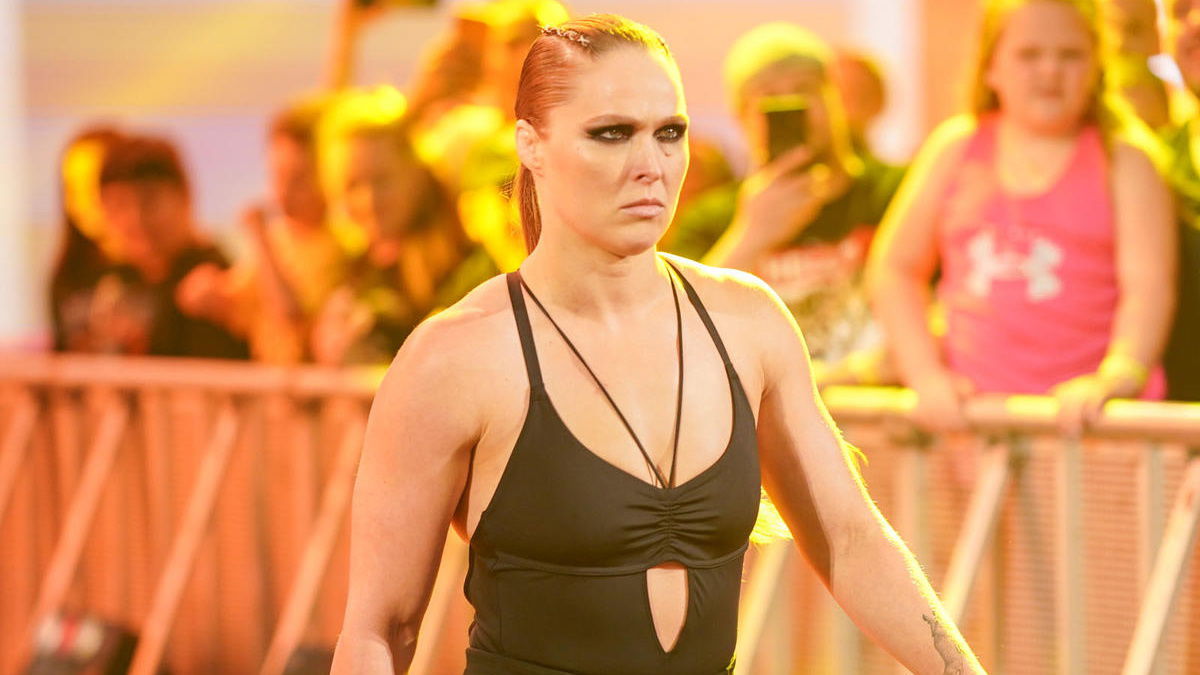 A WWE star has praised Ronda Rousey for "making you want to step up your game."
At WWE SummerSlam, Shayna Baszler defeated Ronda Rousey in a MMA Rules Match. Following this bout, Rousey has seemingly ended her run with WWE for the time being.
Returning at Royal Rumble 2022, Rousey had a rollercoaster second run with WWE that saw her rejected by the same fans who had embraced her during her initial run in 2018.
One woman who got to work with Rousey often during this second stint is current Raw star Raquel Rodriguez.
Speaking on ESPR, Rodriguez was asked about her experience working with Ronda Rousey. She answered:
"Ronda carries herself like a superstar; Ronda is great,"
"I have had no bad experiences with Ronda. I think she has also been very willing to put herself into a business that she doesn't have much knowledge in."
"But she's also been willing to kind of help the rest of us along the way too, and elevate a lot of the women in the division."
"She wants a lot for the women in the division; I will say that. She does care about the women's division for WWE."
On how much pride she has for her matches against Rousey, Raquel said:
"Thank you. I was very, very proud of those two matches that we had for the women's title,"
"And yeah, again, it's just really great to work with someone like Ronda because she's such an amazing athlete. And so stepping into the ring with her is very intimidating in itself."
"But having someone who moves differently and has a different mentality almost makes you want to step up your game and be creative."
"You have to step out of your box when you're facing someone like Ronda. So it was a lot of fun for me too."
Transcription via WrestleZone
Think you know the most about wrestling? Join our Wrestle League predictions competition for free, and be in with the chance of winning $250 of Amazon vouchers. Make sure you subscribe to email notifications to make sure you never miss a show.