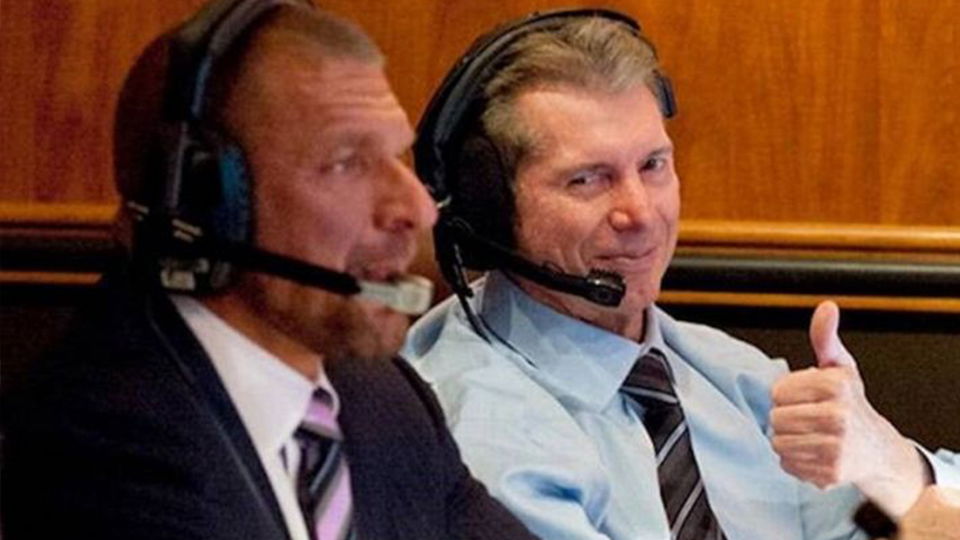 This week it was reported that Vince McMahon was absent from Raw. This week's show was reportedly the episode with the most Paul Heyman influence to date.
This was followed up by a report that claimed McMahon was also absent from Smackdown the following night.
Dave Meltzer is reporting in the latest Wrestling Observer Newsletter that in the absence of Vince McMahon and Kevin Dunn, Eric Bischoff sat alongside Bruce Prichard to produce the show.
Despite not being at the taping, Meltzer is reporting that Vince McMahon was "constantly on the phone" with those who were present:
Bruce Prichard was producing backstage and Eric Bischoff was on headsets and Vince was constantly on the phone with everyone during the set up of the show.
Meltzer also noted that Vince McMahon, who was reportedly very happy at last night's NXT, was not at the Raw and Smackdown TV tapings because he and Kevin Dunn had meetings with FOX executives:
"Vince and Kevin Dunn [were] not at the show due to promotional meetings with FOX." We'll just have to wait and see if this becomes a trend."