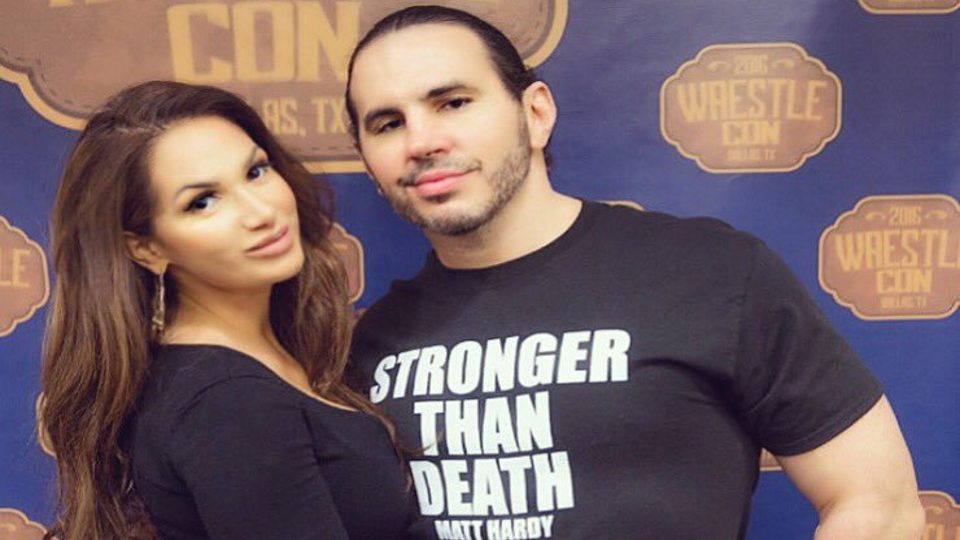 NOTE: A new update on Hardy's condition can be found at this link.
Original story:
Reby Hardy, the wife of AEW star Matt Hardy, has taken to social media to express his displeasure about how AEW dealt with her husband's potential concussion last night at the All Out pay-per-view event.
Reby took to social media to say that there is "nothing entertaining about a concussion". She finished off her tweet by saying "shame on everyone in that goddamn building. She also attached a text she sent to Matt where she told him not to "be dumb".
"Let me be absolutely f*cking clear. There is NOTHING entertaining about a concussion. Shame on everyone in that goddamn building.".
For those that missed the show, Matt Hardy was speared off an elevated platform through two tables by Sammy Guevara during his All Out match. However, the spot saw Hardy seemingly hit his head on the concrete floor.
During the show, it was reported that Hardy was actually taken to the hospital for tests and a potential MRI, which made people question how AEW allowed Hardy to continue the match after the spot.
During the virtual scrum with the media after the show, AEW owner Tony Khan provided an update on Matt Hardy's status and also defended his decision to let the former WWE star continue in the match. You can read more about that by clicking here.