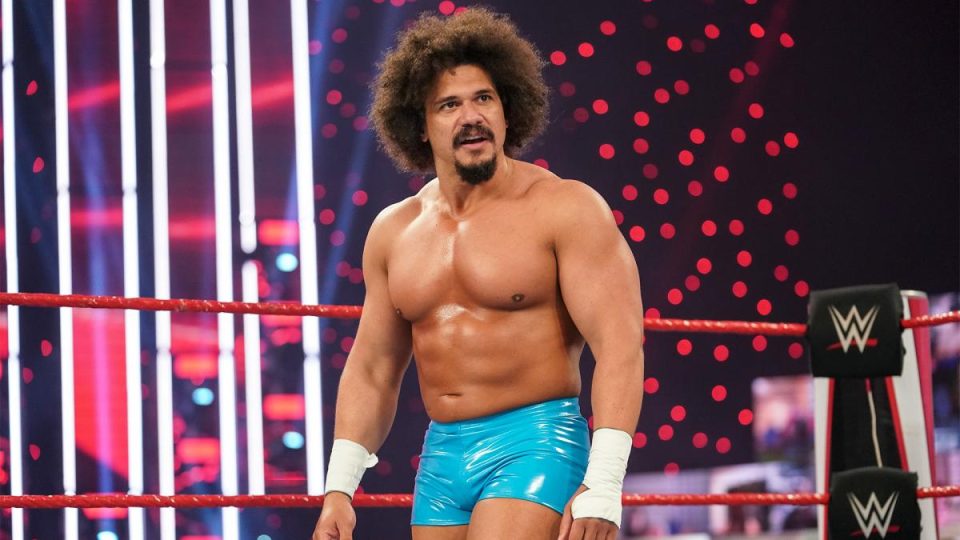 Fans rejoiced when they heard "I spit in the face of people who don't want to be cool" for the first time in 0ver 10 years when Carlito made a shock appearance at the Royal Rumble on Sunday.
While he didn't last too long in the match, fans couldn't help but notice that the Puerto Rican was in amazing physical shape, and we were able to take another look at his oily abs on last night's Raw when he teamed with Jeff Hardy to defeat Elias and Jaxson Ryker.
Fans have asked whether Carlito is now a full-time wrestler for WWE, and the answer is not yet. WrestlingInc is reporting that Carlito is currently on a "three week trial" with WWE, at the end of which the company will decide whether he will be a wrestler, producer, or none of the above.
According to the report, it was MVP who was pushing for Carlito to be brought back in to WWE, and Triple H eventually greenlit this reported trial.
Regarding MVP, the understanding is that he is currently negotiating a new deal, as his work with the company has gone beyond anything anyone expected when he initially returned at the Royal Rumble in 2020.
What are your thoughts on the above story? Let us know in the comments on Twitter or Facebook.