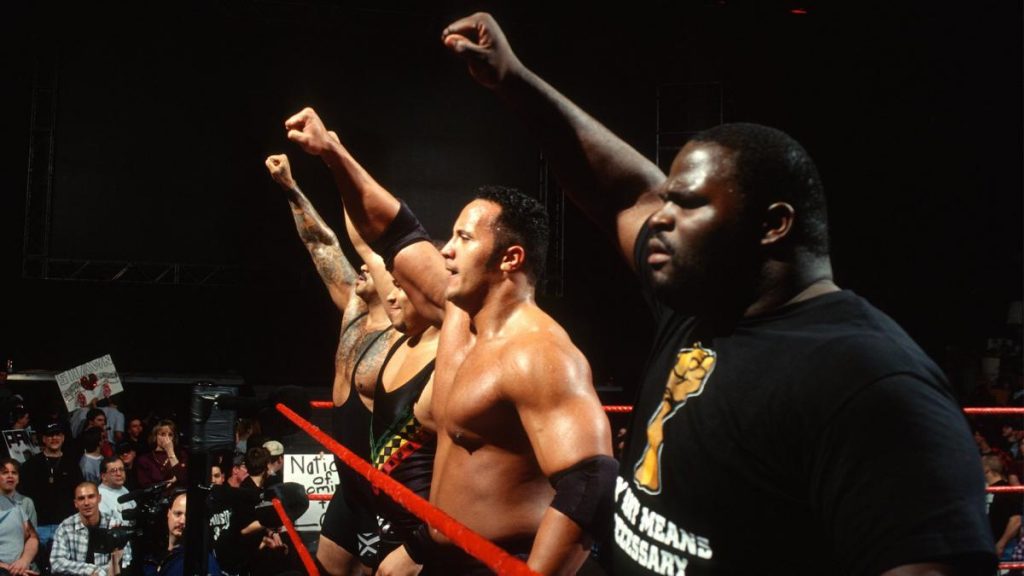 Many fans were left scratching their heads after WWE decided to bring Ron Simmons to the Performance Center for Raw this past week. Simmons appeared in a few backstage segments, but didn't do anything of note.
However, the reason that WWE brought Simmons to the PC was revealed earlier on in the week, and it was to restart an iconic faction that he was part of several years ago.
According to Dave Meltzer on the Wrestling Observer Radio, Simmons was brought in to restart the Nation of Domination faction with MVP, Bobby Lashley and others. However, those plans were dropped.
Meltzer has since added in the latest Wrestling Observer Newsletter that many people within the company, as a result of recent world events, didn't think reforming the faction was the right thing to do:
"There was an idea for the show to reform the Nation of Domination. Both Ron Simmons (who did appear on the show in a quick cameo for no reason) and Mark Henry (who was not on the show) were brought in to kickoff that angle. We don't know if they are going to do that or if it was dropped. We do know people who thought from a real life timing situation that redoing the Nation right now would be incredibly tone deaf, so a lot did want it nixed."
There is no word on if the angle was dropped because so many people didn't want it backstage, or because the Raw script was reportedly torn up just hours before the show. For the latest on that, make sure you stay tuned to WrestleTalk.com.
That is reportedly not the only huge angle that was scrapped for Raw, as Randy Orton was reportedly set to begin a feud with a former NXT Champion on the show. You can read more about that by clicking here.