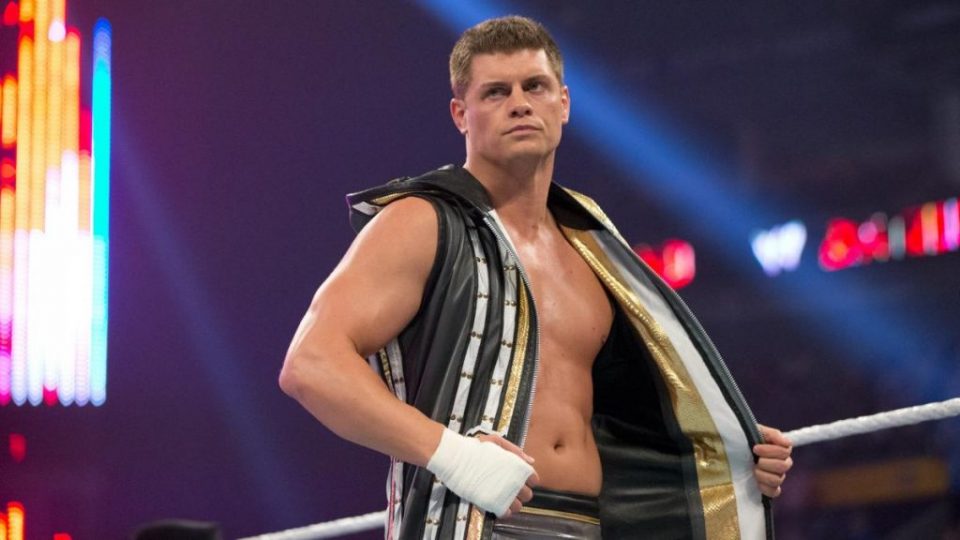 During last night's episode of SmackDown, WWE reportedly took an intentional shot at Cody, and you probably won't be surprised when you read what it was.
A karaoke contest was held last night featuring Naomi, Lacey Evans, Dana Brooke and Tamina, with no reason being given for why this was happening.
Naomi sang the entrance music of WWE Hall of Famer Dusty Rhodes, the father of AEW's Dustin and Cody.
Ringside News reports this was done as an intentional shot towards Cody in particular on WWE's behalf.
The site's founder Steve Carrier tweeted:
We've been told that Dusty Rhodes' "Common Man" song didn't appear on SmackDown by accident at all this week. It was totally on purpose, so those "conspiracy theorists" were right about this one
There has been some back-and-forth between WWE and Cody lately over the trademark for his father's name. Cody filed for it in April after WWE's ownership of it expired. However, WWE renewed it in May, claiming the delay in renewal was due to COVID-19.