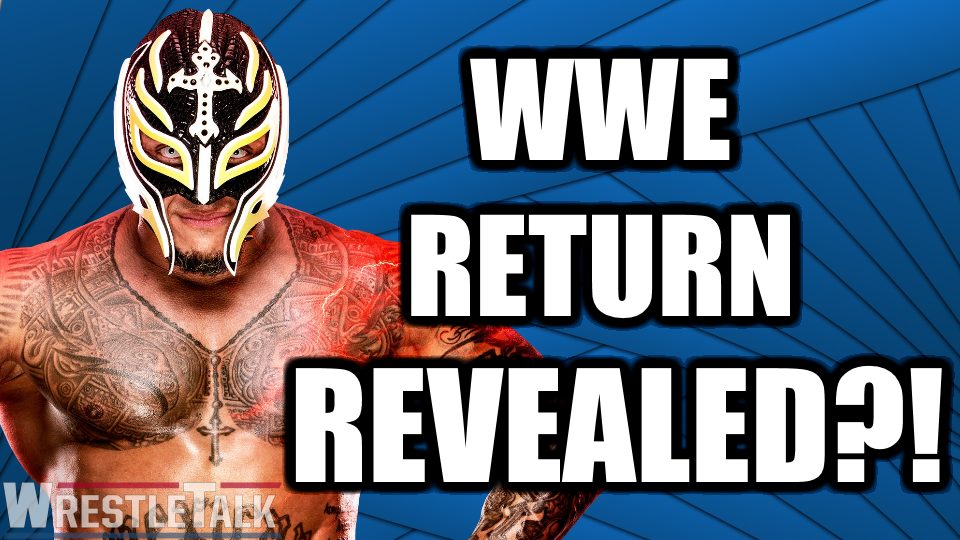 WWE could be getting a key All In participant this fall, although that probably wasn't a huge shock.
Dave Meltzer of the Wrestling Observer Newsletter reported on Thursday that Rey Mysterio's indie dates don't run past early September:
"Rey Mysterio Jr. is very close to returning. It appears his last dates are the first weekend of September. They did push the idea of bringing him in sooner, to keep him off All In in particular as well as some of the other shows he's got but really All In was the key one."
Mysterio first re-appeared in WWE this January at the Royal Rumble. His surprise return broke the internet, and has now surpassed 16 million views on YouTube.
Earlier this summer, the idea that Mysterio was coming back for good was solidified in fans' minds. Rey was revealed as a special pre-order bonus for WWE 2K19, and appeared in a commercial with other WWE superstars who praised him. Speculation asserts that Rey should be back in October to coincide with the game's release.
Mysterio will still fulfill his indie obligations before then, however, and that includes All In. Currently, he's scheduled for a dream six-man tag in which he, Bandido and Rey Fenix will take on Kota Ibushi and the Young Bucks.
The luchador has also made appearances for New Japan Pro Wrestling in between his WWE appearances in the two Royal Rumble matches this year.
Related Content
What are you more excited for? Rey's All-In Match, or his return to WWE?Let us know in the comments, or on our Twitter. You can also join our Discord server to chat with fans and all your favorite WrestleTalk personalities.