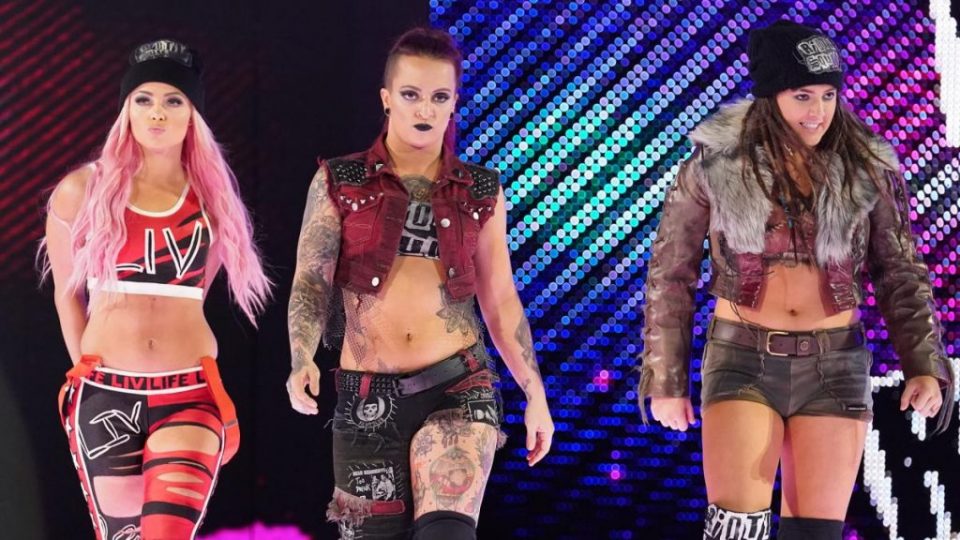 It seems that WWE officials have forgotten that they introduced Women's Tag Team Championships, as after Smackdown, it was revealed that one of its female teams have been separated.
It was announced on WWE.com after last night's Smackdown Live that Liv Morgan had been drafted to the blue brand as a singles star, seemingly putting an end to the Riott Squad, with Ruby Riott and Sarah Logan remaining on Raw.
Liv Morgan has commented on her move to Smackdown and what this means for her faction with a touching statement on Instagram where she said Riott and Logan were "the most talented people she'd ever met".
https://www.instagram.com/p/BwWSQMQlnJD/
Ruby, the group's leader, would then share an equally heart-warming statement saying that Logan and Morgan had "truly changed her life for the better". She teased that the group could reunite in the future when adding "This is see you later".
https://www.instagram.com/p/BwXAmbZFl44/
Sarah Logan also took to Instagram to say that this did not mean the group was done for good, adding "I will see you again, because we will all make damn sure that happens".
https://www.instagram.com/p/BwW4hrNgmnF/
Although Morgan might have moved over to Smackdown, Riott and Logan remain on the red brand. It remains to be seen if WWE will have the duo appear as a tag team act, or separate them and give them a run as singles stars.  However, the Riott Squad were not the only team to get split up during the Shake-Up, Chad Gable was drafted to Smackdown without Bobby Roode, seemingly putting a stop to their tag team act.
If you are confused about who is on which brand now, you can check out our extensive list of every superstar from Raw, Smackdown, 205 Live, NXT and NXT UK by clicking here.