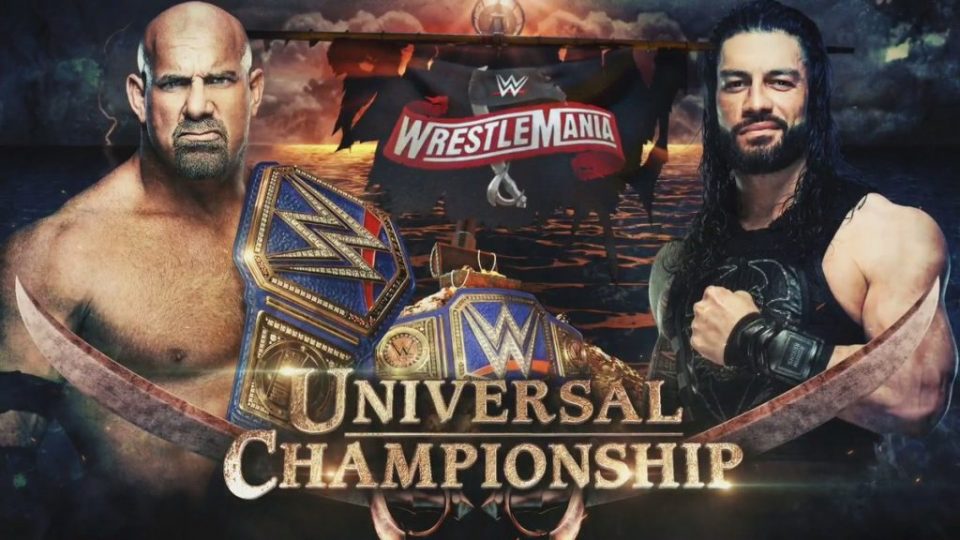 In the worst kept secret of this year's WrestleMania, Roman Reigns is out of WrestleMania and Braun Strowman is his replacement. Triple H said earlier this week to trust WWE and we will see a unique and meaningful method for Roman Reigns being removed from the match.
Triple H must not know the meaning of the word meaningful. Tonight, in a blink and you missed it advertisement, Michael Cole announced Braun Strowman would be facing Goldberg. That's it. No fanfare. No explanation.
BREAKING: @Goldberg defends the #UniversalTitle against @BraunStrowman THIS WEEKEND at #WrestleMania!

— WWE (@WWE) April 4, 2020
To this point, WWE had not even stopped advertising Roman Reigns vs. Goldberg. They didn't say one word about why Reigns had to be replaced.
I guess that's unique. As in it's probably the only time a guy who was in a title match dropped out for no reason at all.
It makes sense though. He got the match for no reason at all. He said he wanted to be next. So, he was next.
He didn't want to wrestle. So, he's not going to wrestle.
Roman was supposedly upset about getting backlash from fans for pulling out of Mania. It was reported this might have been pre-empted if WWE would have taken the blame or at least stood up for Roman making the smart decision. I mean he did have cancer and is a high risk.
An employer who cares about its employees wouldn't put them at that kind of risk. However, WWE didn't do that.
Just like they didn't give any reason for Strowman being entered in the match.