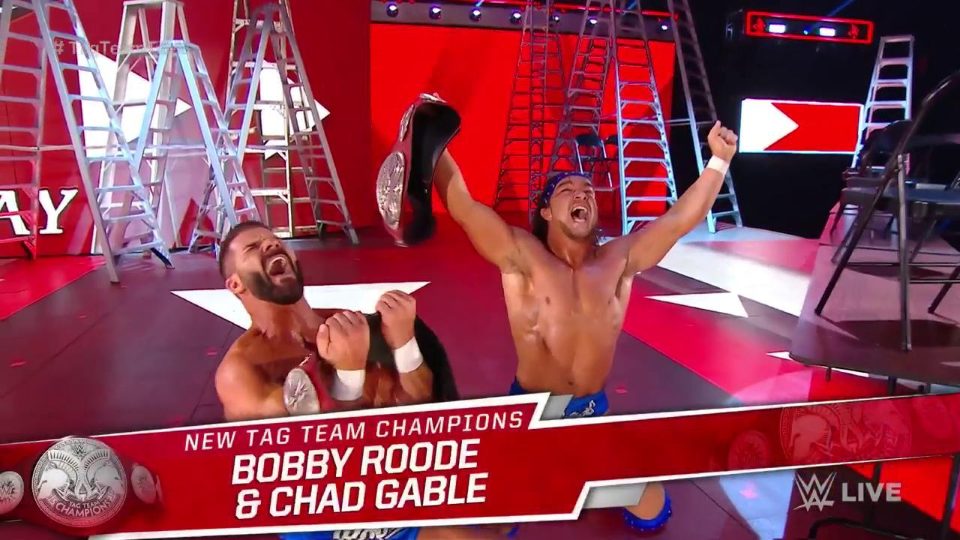 Well. That happened. Tonight on WWE Raw, the mishmash team of Bobby Roode and Chad Gable took on the Raw Tag Team Champions and their manager, AOP and Drake Maverick, in the famous AOP House Party Match. That's a 3-on-2 handicap match for those not keeping up.
Despite the numbers advantage, Maverick's insistence on getting the pinfall over the challengers is ultimately what cost his team the titles. After a dominant showing by AOP, including a Super Collider and the neckbreaker/powerbomb combo to Chad Gable, Maverick called for the tag. He taunted Roode while he was supine on the mat, mimicking his 'Glorious' chant before beginning the cover.
Roode countered Maverick into a crucifix pin and got the surprise victory for his team. Like I said before: that happened. I'm not really sure what to make of it yet. At least there wasn't any urine jokes this time.
Interesting little note. No Raw team has held the Raw Tag Team Championships more than once in 2018, and there have been eight title changes. Eight title changes. No repeat winners.