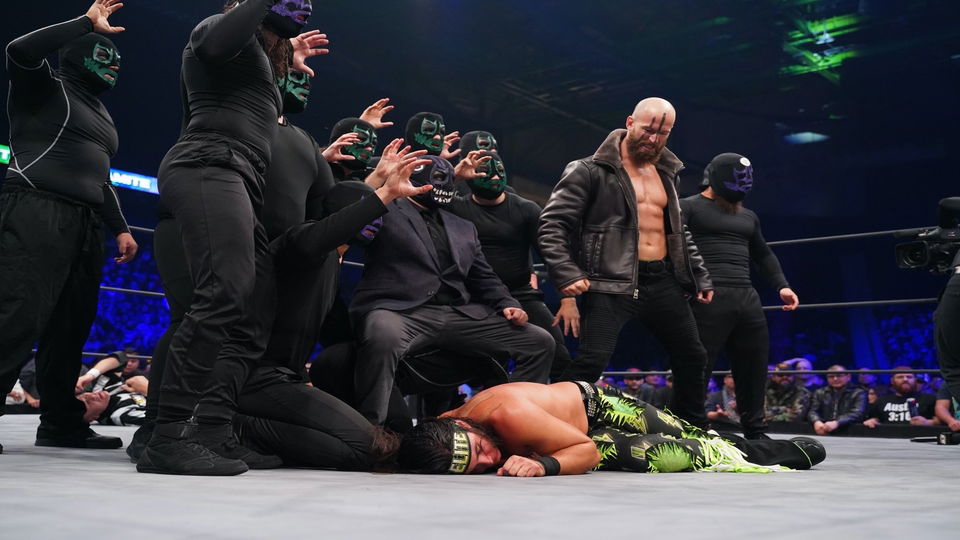 According to Dave Meltzer in the Wrestling Observer Newsletter, AEW had originally planned to reveal Marty Scurll as The Exalted One and the leader of The Dark Order.
However, with Marty Scurll signing with ROH plans changed.  The original plan was for the 12/18 show in Corpus Christi to end with a reveal of Marty Scurll as the leader.
The segment that ended the show has been widely criticized. Even Jim Ross compared it to human waste.
— EVIL UNO of DARK ORDER (@EvilUno) January 16, 2020
You'd have to assume the ending of the show would have been a big surprise and could have potentially outweighed the terrible angle AEW went with.
It appears neither Scurll nor AEW were expecting ROH to make Scurll the offer he got. According to Dave Meltzer, it is the most lucrative contract in the history of ROH.
This also just goes to show you to never make plans before you got the name on the dotted line.
Marty and Delirious [Hunter Johnston] are splitting creative responsibilities in ROH. Marty is apparently leading creative and booking.
Meanwhile, Johnston will be taking the lead on producing television.  At Center Stage and Honor Reigns Supreme, Scurll was responsible for all the angles.  Johnston is supposedly thrilled with the idea and has felt a huge stress relief as a result.
As for AEW, it seems it's back to the drawing board for the leader of The Dark Order. Personally, I'm glad Marty Scurll didn't wind up with the Dark Order, but it would have been interesting for him to be in AEW.
Congratulations to Marty Scurll on getting what appears to be a dream deal from ROH. Let us know who you think would be a good replacement for Scurll as the new supreme Dark Order leader on Twitter.