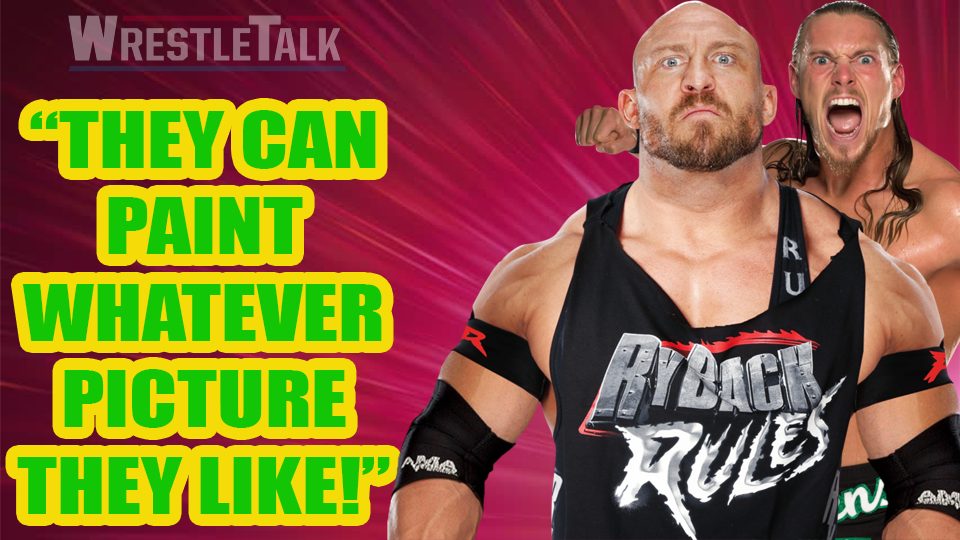 Everyone who is anyone seems to have an opinion on the recent release of Big Cass from WWE, in fact, estimations on firing are as common as a "Rusev Day" chant in any arena around the world.
So, when former WWE employee Ryback orated his views on Cassidy during a recent edition of his 'Conversations With The Big Guy' podcast, it came as no real surprise that someone else was throwing their view into the hat.
Speaking on the dismissal, an experience the host has suffered personally, Ryback delved into the many reasons behind the exit but settled on one. That being the story that Big Cass was said to have drank heavily on a recent European tour and that brought about 'attitude issues'. On this, and the promotion's failure to stop alcohol circulating, the former WWE Intercontinental Champion had this to say:
 "I have seen guys absolutely s***-faced. Every bus is filled with liquor after the shows. There is beer; there is hard wine and liquor for those long bus rides and being on the road two weeks straight. But maybe it was a culmination of a lot of things. It is really unfortunate, but he wasn't in a position where he can behave that way and they didn't have to deal with it, which was the case on that."
Staying on the subject in hand, 'The Big Guy' said the following on his actual release:
"It's unfortunate and you can't really believe everything you see and you don't know, there obviously was an issue because they didn't wish him well. Who knows? Sometimes I feel like they can paint whatever picture they would like, but I don't think it was a good situation."
Finally, the much talked about attitude problems came into the spotlight. Whilst they're said to be the main reason the young giant won't grace our television screens anymore, Ryback had his own opinion of someone in the industry possessing an unprofessional manner and the man in question refusing to attend rehearsals:
"Nobody likes doing rehearsals, but its work and that is what you do and that is what they want. If they ask you to be by the ring you stop what you are doing and go to the ring, its work. That is what you are supposed to do."
Tell us your thoughts on Big Cass' release from WWE, Ryback's comments on the matter, and whether you think either should be given a second chance by the company on Twitter and Discord.