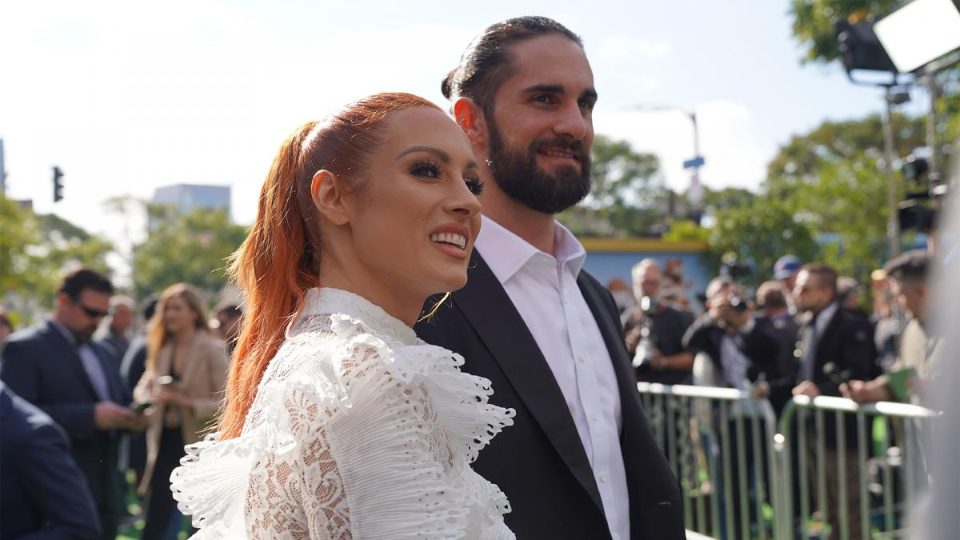 Current WWE SmackDown star Seth Rollins is remaining secretive about the eventual return of his real-life partner Becky Lynch.
Lynch has been off WWE TV since last May when she announced she was pregnant with her and Rollins' first child.
The couple welcomed their daughter Roux into the world on December 4, and now it's been a little while since then, speculation about Lynch coming back has resurfaced.
There were reportedly plans several months ago from Vince McMahon for Lynch to return for a singles match against Ronda Rousey, who's still under WWE contract and has been training in recent months, at WrestleMania.
Speaking with Dayton 24/7 Now, Rollins was asked about Lynch's return, and replied:
"Would you betray your wife's trust for a television interview? Come on now I would never, it is not a smart thing to do. I gotta go home to my wife, I would never. There's no way I'm gonna divulge Becky Lynch's secrets."
Probably a good decision really.
Seth Rollins himself had been off TV since November but returned for the Royal Rumble pay-per-view at the end of January.
He's scheduled to face Cesaro at WrestleMania next month.
Quote via Heel By Nature
What are your thoughts on the above story? Let us know in the comments on Twitter or Facebook.