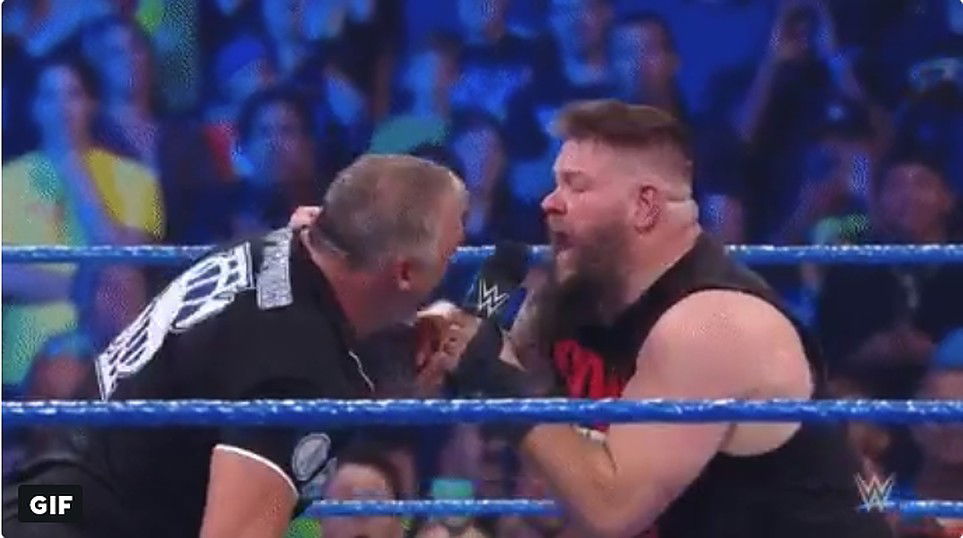 Shane McMahon is fired from WWE with immediate effect after losing a ladder match to Kevin Owens on the FOX debut of SmackDown.
McMahon will likely be homeless tomorrow now that his father's company has fired him, so if you see him on the streets, help him out with some small change.
The match itself wasn't exactly the end of a blood feud match that we wanted, but there were plenty of cool spots to pop the crowd.
Shane jumped through the announce table, was splashed through a ladder, and hit a coast to coast onto a ladder into Owens' face, as you can see below.
COAST. TO. COAST.@shanemcmahon is looking to END @FightOwensFight's career on #SmackDown! #LadderMatch pic.twitter.com/sgmBbW91ja

— WWE (@WWE) October 5, 2019
Shane looked to be climbing the ladder, but Owens stopped him in his tracks and hit a powerbomb onto a ladder, allowing his to ascend to the briefcase and fire his boss.
He then hit Shane with a stunner after telling him he's fired.
"Hey, @shanemcmahon. YOU'RE… FIRED!"@FightOwensFight is VICTORIOUS on #SmackDown! pic.twitter.com/PKXW20RECN

— WWE (@WWE) October 5, 2019
Now that he's out of a job, Shane will need to work hard to maintain his multi-millionaire status.