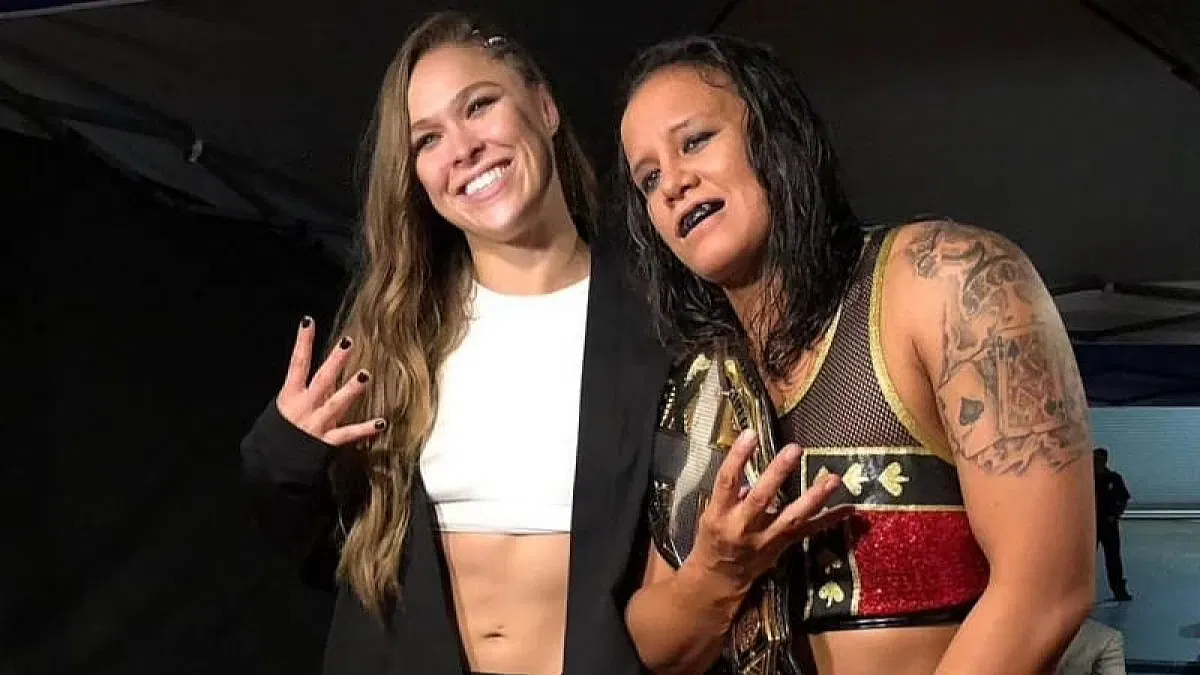 Shayna Baszler is telling WWE fans that if they're a fan of a popular star, they probably don't know much about wrestling.
Shayna Baszler was recently on WWE's The Bump and didn't hold back, sharing her thoughts on her Clash at the Castle opponent, Liv Morgan.
Perhaps most bitingly (beyond the promise of ripping her limbs off) Baszler didn't hold back in her thoughts on Morgan's recent championship match with Ronda Rousey, saying that if you're a fan of Liv Morgan, well… you just probably don't know anything about wrestling.
Baszler said:
"The slow-mo was played. She tapped before the third count dropped. You can, 'Oh, the ref's decision is final', sure. But the fact of the matter remains, she knows she tapped. We all can see in slow-motion that she tapped. The fact that she has a fandom that's claiming that I'm the one's wrong about that? That's your hero? That's how you want your hero to be, to skate by on a technicality and not be legit? Nah, not for me and not my nieces. They're gonna look at someone like me, who leaves no question. You will tap, or you will take a nap, or your bones will snap. There's no question. That's a champion. Her fans clearly, she has the group of the WWE Universe that know nothing about wrestling. So that's the only excuse I see."
After beating the best and brightest SmackDown had to offer in a gauntlet match, Shayna Baszler earned ther WWE SmackDown Women's Championship opportunity for Clash at the Castle.
You can read more about the Clash at the Castle premium live event by clicking here.
Shayna Baszler is a former NXT Women's Champion and currently has a win/loss record in 2022 of 3-10-0.
You can see the rest of the WWE women's main roster wins/loss records by clicking here. 
Transcription via Fightful
If you're in the UK but didn't manage to get tickets to Clash at the Castle on September 3, WrestleTalk is hosting a watch party at The Joiner on Worship in Shoreditch, London, and we'd love for you to join us! Click here for more details.