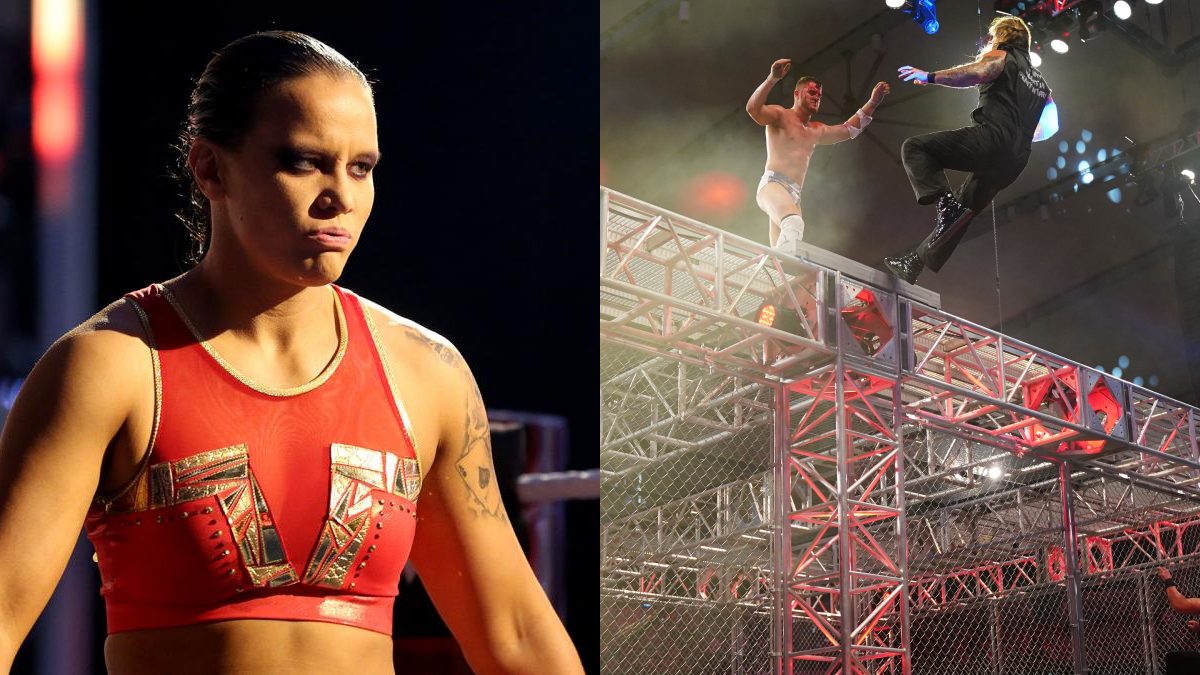 Current WWE Women's Tag Team Champion Shayna Baszler has commented on the Chris Jericho bump at AEW Blood & Guts.
Baszler is now the second notable WWE talent to tweet about it after NXT's Shotzi Blackheart posted a GIF of someone falling backwards onto a mattress.
Baszler wrote:
We don't ACTUALLY want a village to be burned by a dragon in GoT. If they did that, that would be really bad. But if the special effects would have been garbage, it would have sucked also & everyone would have said so.
It's important to realise that the majority of people criticising the bump aren't suggesting Jericho should have fallen onto actual concrete, because that would be stupid, but they're simply suggesting it should have been shot in a way that didn't expose it so much or not have commentary sell it as if he'd just died.
Shayna Baszler will probably be on tonight's episode of SmackDown losing to either Natalya or Tamina, because that seems to be what happens every week.
What are your thoughts on the above story? Let us know in the comments on Twitter or Facebook.