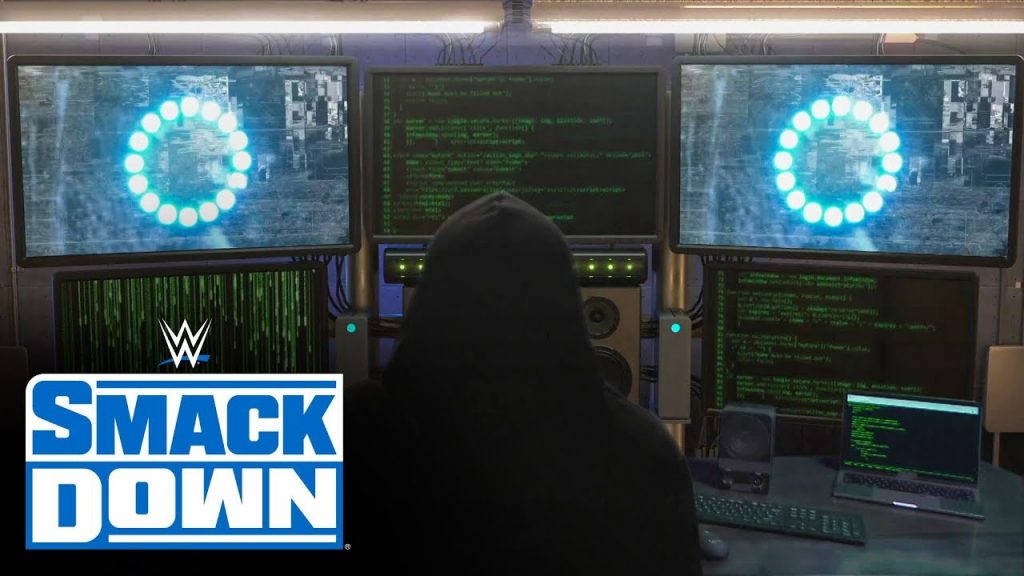 With the exception of the Mandy Rose and Otis storyline, the mystery hacker has been one of the best things about not only SmackDown in recent weeks, but pretty much the entirety of WWE. For the first time in a very long time, there is genuine intrigue about the reveal of this storyline and a potential new character.
There is no word on when this hacker is going to appear, but some have speculated that following the latest tease video, we could see the new character debut at the end of this week.
Last night on WWE Backstage, the hacker invaded once again and showed a similar message to the one he/she posted on social media just a few days ago. One-by-one, the hacker took over the feeds of the hosts of the FS1 studio show.
However, what has got fans talking most of the interesting password that the hacker typed into his phone, as well as the co-ordinates that appeared during the video, and what these could potentially allude to.
I've really dug this hacker angle.

So cool when fresh ideas like this come to life and are executed well. I hope whoever it is gets the chance to take this gimmick far. pic.twitter.com/K9K4OBuuzV

— Alex McCarthy (@AlexM_talkSPORT) May 6, 2020
The hacker typed in the following digits as he six-figure passcode "051020". In case you didn't make the date 05/10/20 is this Sunday, which just so happens to be the date that WWE is set to broadcast Money in the Bank from the Performance Center.
Speaking of the Performance Center, co-ordinates for the training facility appeared during the latest hacker tease, indicating that the hacker could be appearing at one of the next PC shows, possibly Money in the Bank this weekend.
The identity of the hacker(s) have been kept pretty secretive over the last few weeks. We won't share who many people believe will be revealed as the hacker in this piece, just in case people don't want to know, but if you do, click here to find out.