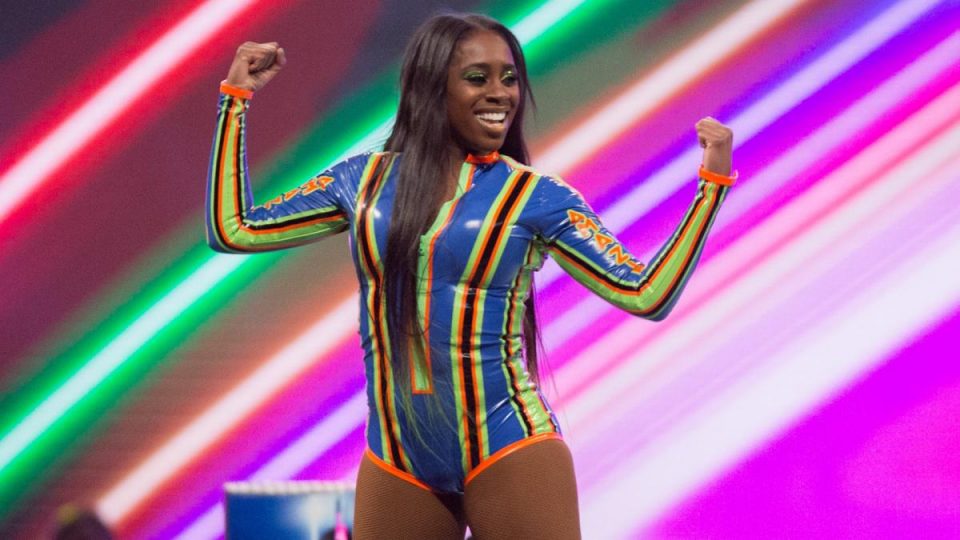 Last night's advertised SmackDown Live match between Mandy Rose and Naomi never took place. The official explanation given by SmackDown GM Paige was that the bout was cut due to Miz booking a surprise match pitting he and Shane McMahon against jobbers The Vegas Boys.
Regardless of what the actual reason was, Naomi was clearly not happy about it. Taking to Twitter, the long-time WWE star passive aggressively tweeted about the nixed bout:
I'm not sure if my match got cut or if @WWE_MandyRose just didn't show regardless I'm over it I'll let the fans handle this 1 for me #sdlive ✌️

— Trinity Fatu (@NaomiWWE) December 12, 2018
Naomi's opponent Mandy Rose also reacted to the match getting cancelled, attempting to tie it into the storyline and claiming a photo shoot was the reason for her missing the match – which directly contradicts what Paige said.
The real truth is that I was too busy to wait around and had a photoshoot, something @NaomiWWE doesn't know anything about. You should be glad bc I was going to embarrass you tonight SIS! #Priorities ? #SDLive pic.twitter.com/abPbXIc5M7

— Mandy (@WWE_MandyRose) December 12, 2018
Perhaps Mandy should refrain from booking photo shoots at the same time as the one show she wrestles on in future.