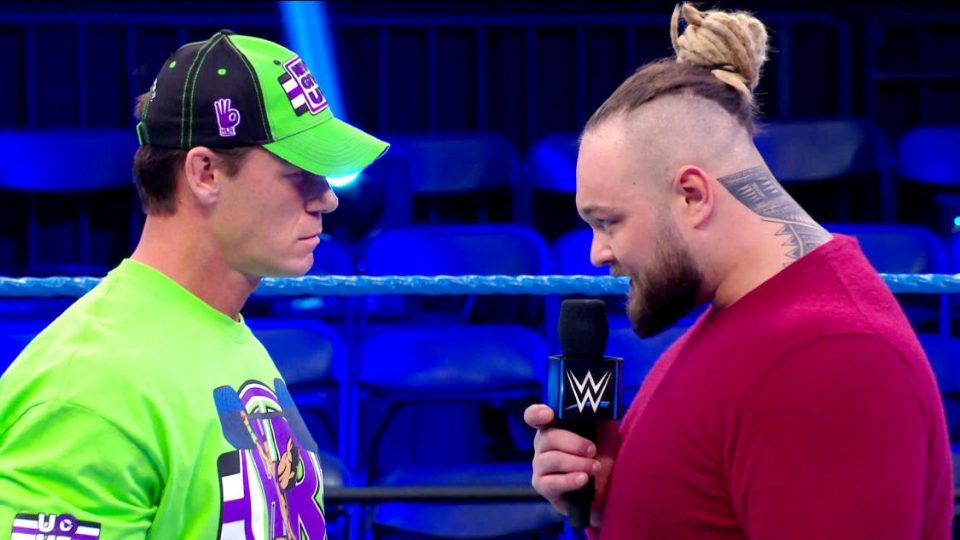 Last night's SmackDown viewership saw an increase as, for the first time ever, it emanated from the Performance Center due to the coronavirus.
As per ShowBuzzDaily, the show averaged 2.588 million viewers, which is actually the second highest of 2020 for the blue brand.
It's up from 2.452 million from last week, and behind February 28's 2.716 million in leading the 2020 numbers.
Advertised for the show, other than it being from the PC, were the returns of Jeff Hardy, who wrestled and defeated King Corbin, John Cena, who had a promo segment with Bray Wyatt, and Paige.
Paige couldn't make the show due to coronavirus-related travel issues, which she did take to Twitter to apologise for despite it being no fault of her own.
Other than that, we didn't really have a clue what to expect. While it was a bit weird, we got to see Triple H bullying Michael Cole for most of it, so it was worth it.