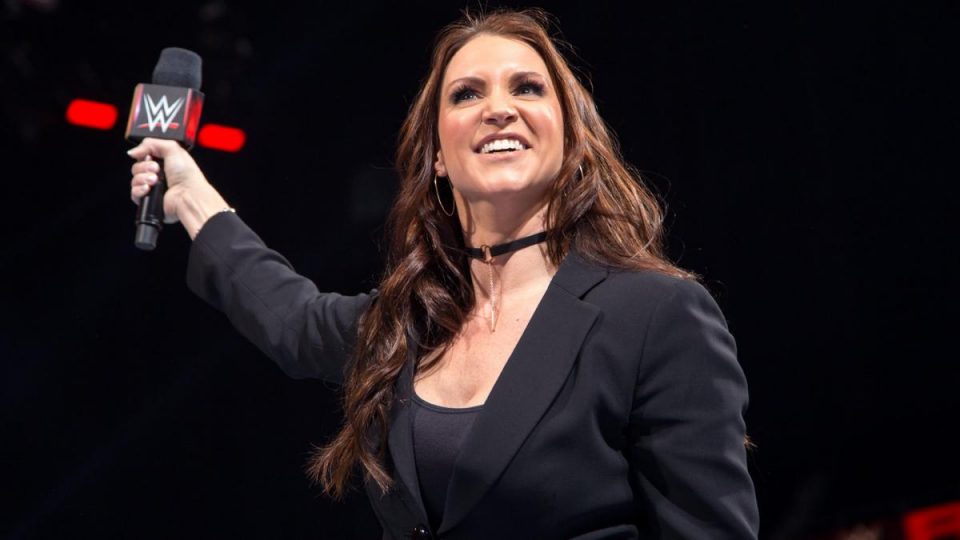 Stephanie McMahon made an appearance on WWE's The Bump this week where she attempted to persuade a former WWE personality into returning. That personality, of course, being Cathy Kelley.
Kelley left WWE earlier this year and McMahon made sure to let her know she is missed. Here is the full quote, courtesy of Ringside News:
"Cathy, we miss you. We need that raw, real you and you talk about someone who's not afraid to be themselves and go out and try things and pave the way, and you always have my full support and backing no matter what it is you're doing."
Kelley's last day with WWE was February 16, the day of NXT Takeover: Portland. She had been a fixture of NXT, often conducting the post-shows alongside Triple H. It remains to be seen if Kelley would be interested in a return to WWE but given her departure was just five months ago, it is entirely possible she is wishing to partake in other ventures.
This episode of The Bump was focused on the Women's Evolution, a movement Stephanie McMahon was the face of on television.
Would you like to see Cathy Kelley return to WWE? Let us know on Twitter!