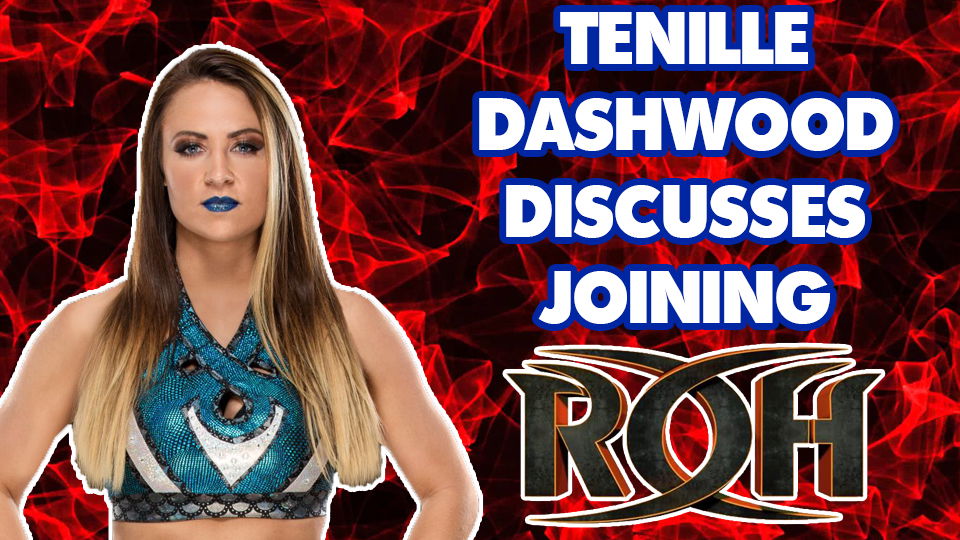 Remember the days of the dancing blonde bubbly Australian wrestler known as Emma from her days in NXT and on the main roster in WWE? Well, that's not what you'll find here!
Tenille Dashwood has reinvented herself since leaving WWE in October 2017. She's been working with various independent promotions around the globe bringing with her a more intense wrestling attitude the likes of which we only saw in her latter days at WWE. Now Dashwood has made a name for herself within Ring Of Honor since her debut in February of 2018 where she entered the ROH Women of Honor Champion tournament as the 16th and final entrant.
Dashwood made it to the semi-finals where she faced off against veteran Sumie Sakai but unfortunately came up short.
CBS Sports sat down with Dashwood and spoke to her about the former 'Dancing Queen's journey since leaving WWE and on her arrival in ROH. 
When asked if she had any idea about her recent change in career prior to it happening, Dashwood said:
"No, I actually didn't. I was kind of surprised by it, but I also saw a lot of positives, and opportunity that came from that. I was excited to take a look at everything that was coming my way and to jump on the opportunities."
It looks like Dashwood is focused on showing the world of wrestling she has a lot to offer since leaving WWE.
She was also asked how she felt about being a part of another huge movement in women's wrestling; firstly in NXT/WWE and now with ROH.
"I was with WWE for about six years, and NXT was a big part of that… When wrestling started being showcased as main events on the NXT Arrival, women from then on started to have bigger matches, more opportunities, and were showcased in main events and started to get chances they hadn't had before. It feels like a similar thing is happening now [in Ring of Honor], and it's a chance for me to be a part of that again, and to elevate the women and to showcase that to the world."
Dashwood seems to be enjoying her time in ROH and is quite happy with the creative freedom she has with her wrestling and character as she's able to showcase herself to the fans on a different wrestling platform.
Dashwood is signed to a short-term agreement and will be around for the foreseeable future. Both ROH and Dashwood's booking agent are working on long-term contract negotiations.