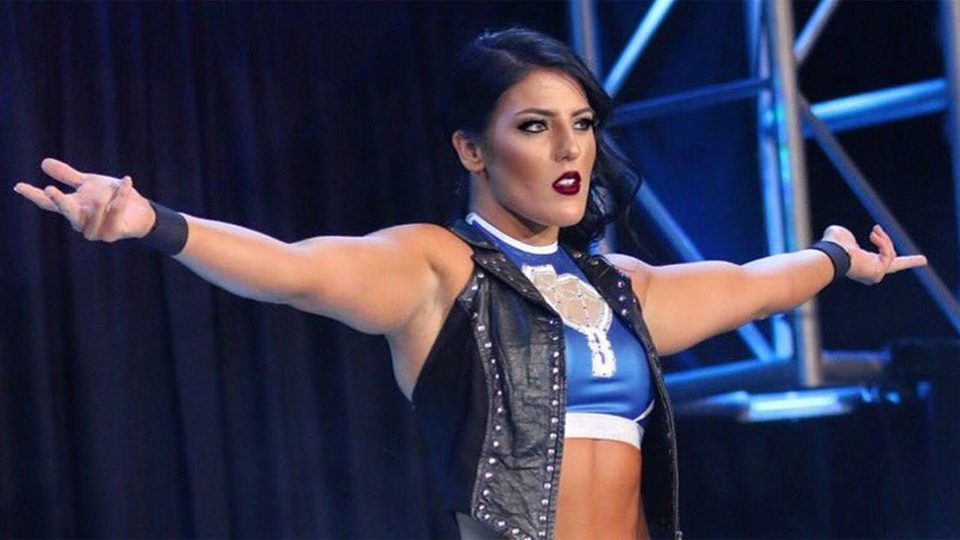 Tessa Blanchard became the first woman to ever win the Impact World Title in defeating Sami Callihan at Hard to Kill tonight.
Blanchard had unsuccessfully challenged Callihan for the title multiple times before, but tonight was the night the trigger was pulled.
Many had questioned whether the promotion would go ahead with crowning Blanchard champion after she was accused on Twitter over the weekend of bullying fellow talent.
The match itself was pure drama from start to finish, and went a little something like this (taken from the show live report):
That is what I believe is referred to "professional wrestling".

Drama from start to finish, nearfalls aplenty on both sides, crowd backing Blanchard all the way. A fantastic way to cap off the show.

Sami went to nail Tessa with the title, but the ref pulled it off him. With his back turned, Blanchard hit a nut shot and hit a FOURTH Magnum of the match, and only got a nearfall.

She wasn't done there though, as she kicked out of a Cactus Special piledriver straight after. There were literally so many dramatic nearfalls I couldn't begin to recount all of them.

Tessa hit a Canadian Destroyer and followed up with Magnum and a DDT to win the Impact World Title!

That was madness. Pure, amazing, brilliant, wrestling madness.