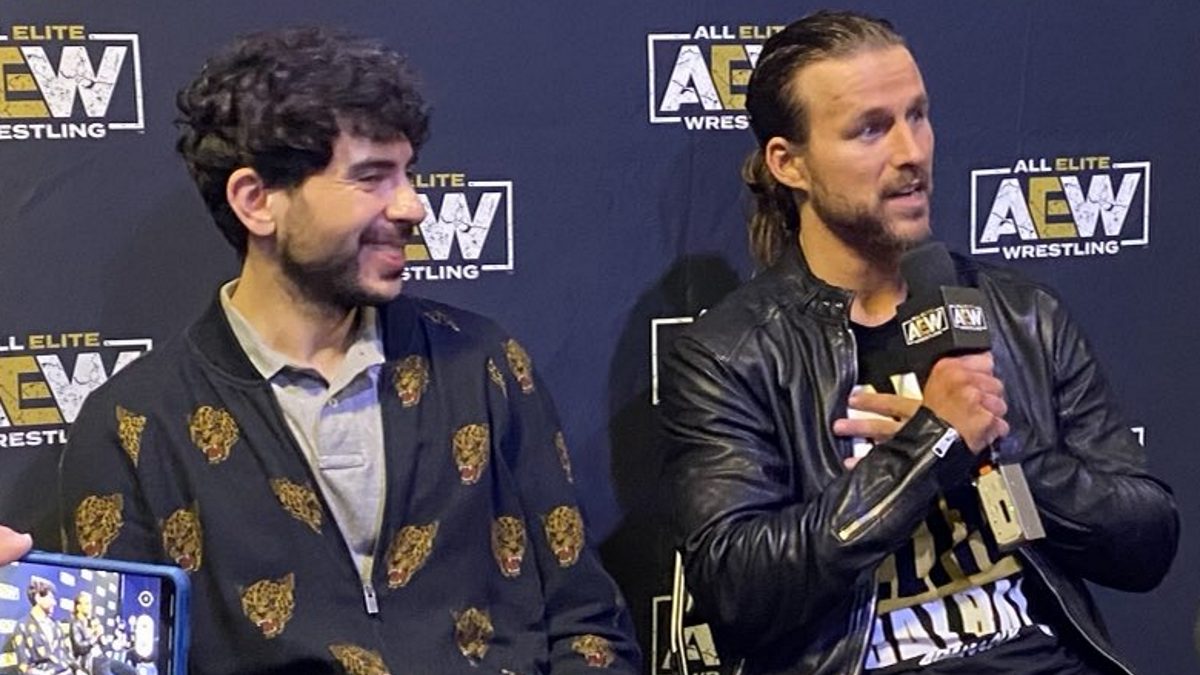 Tony Khan says he'd have paid Adam Cole "every f**king dime" of his contract even if he never wrestled again.
Cole suffered career-threatening injury issues last year, but fast forward to today, and things have changed.
Alongside MJF, Cole main evented in the AEW All In main event at Wembley Stadium in front of the biggest paid attendance in wrestling history.
Obviously, if Cole hadn't worked to come back from his injury, that wouldn't have been able to happen.
During the post-show media scrum, both MJF and Khan praised Cole for his incredible comeback story, with Khan saying multiple times that he'd have paid Cole "every f**king dime" of his contract even if it had turned out he'd never be able to wrestle again.
Khan specified that he'd already told Cole that before he made his in-ring return, so Cole really didn't need to do it for money, he did it because he wanted to and loves wrestling.
Also during the media scrum, Khan commented on an "incident" that happened backstage at All In today.
For more on that, click here.
Think you know the most about wrestling? Join our Wrestle League predictions competition for free, and be in with the chance of winning $250 of Amazon vouchers. Make sure you subscribe to email notifications to make sure you never miss a show.