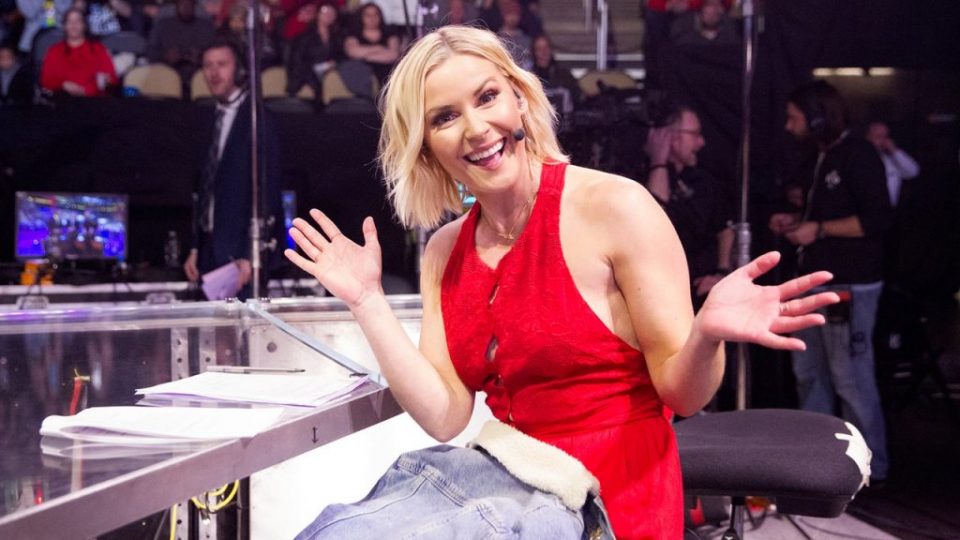 It was reported earlier today that Renee Young would be making her departure from WWE. She has been one of the most important faces of WWE's broadcasting team since making her debut in 2012. Now, Triple H has commented on her departure.
Triple H took part in today's NXT Takeover: XXX media call and was asked about Young's status. He did not say much regarding the actual departure but made sure to say that she had been tremendous in her role. Here is the quote, courtesy of Fightful:
"I won't comment on that status, I'll let Renee deal with that on her terms, but as far as her as a person and as a part of WWE, it's been awesome. She has been a large part of this. I've personally enjoyed working with her tremendously and it's been awesome to see her do different and attack things in the company and try different roles and I thought she's done an amazing job with all of them. I'll let her handle the rest of it, but as far as her contributions, they've been awesome."
Young has shined brightly as one of the best broadcasters in WWE since arriving in 2012. Her best work came as a backstage interviewer on SmackDown and as the host of Talking Smack.
What do you think of Renee Young? Let us know on Twitter!