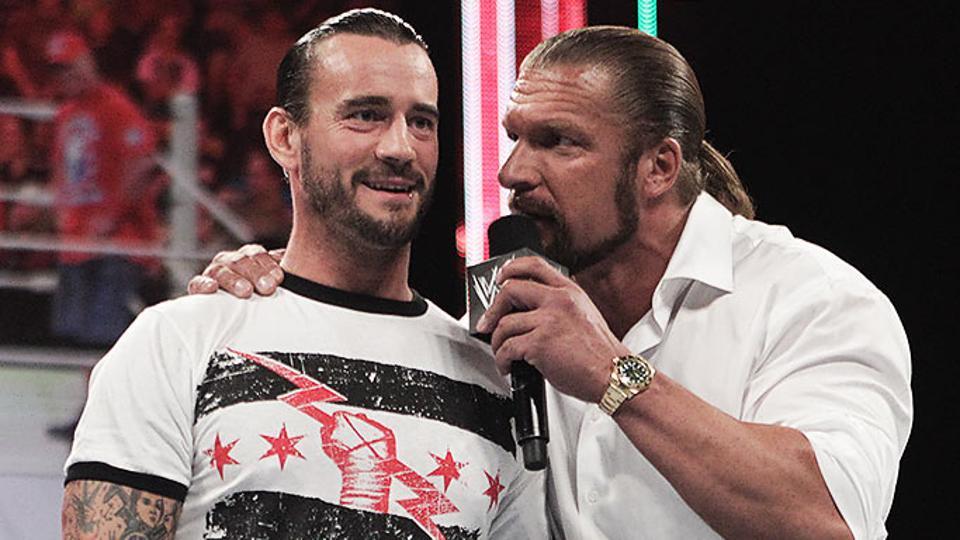 Triple H has had his say on the increasingly loud rumours that CM Punk will finally be making some kind of return to WWE.
WWE has already managed to get The Rock, Steve Austin, Hulk Hogan and Ric Flair in for Friday's SmackDown show on FOX, but the question remains as to whether Punk will show up.
Triple H was asked on the SI Media Podcast whether he had seen the rumours:
"I've read about that as well….to be clear, Fox is doing this show and it's their show and it's something they are doing to talk about WWE Universe and everything going on in it. They have a long list of people they've been interviewing. As far as, for us, one of the things this company has shown is 'never say never.' If the opportunity is right for everybody and it's right for our fans, then we are willing to put the past behind us and move forward. I would say never say never, but that's also probably a long way from coming true. That's a little bit outside my purview."
There were reportedly a lot of issues between Punk and Trips during the former's time at WWE, but it's hard to see that Triple H would be against a Punk return given the boost it would give to the promotion.