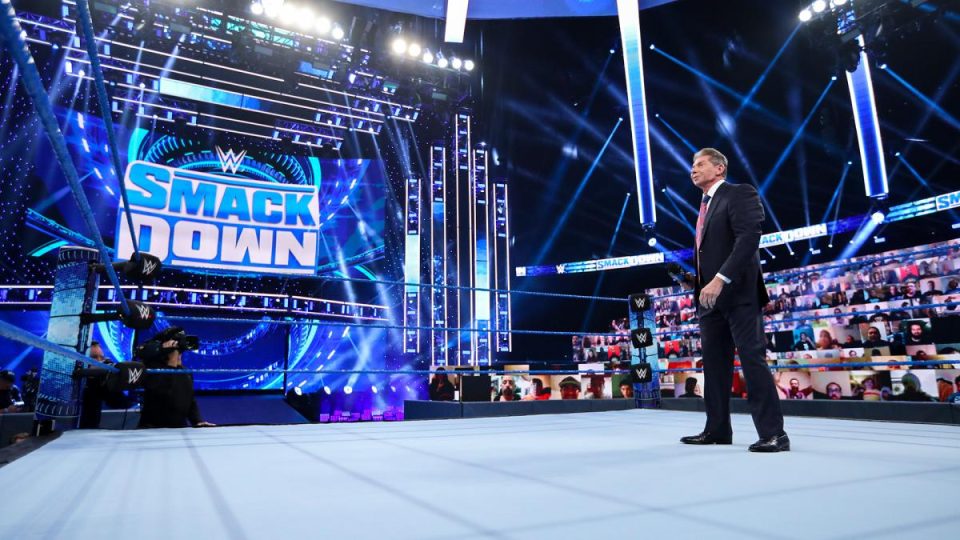 One of the topics of conversation with WWE lately has been the Thunderdome. WWE is only contracted to use the Amway Center through October, leaving many to wonder what the plan will be for the future. Now, Triple H has provided some insight into WWE's plans.
On the post-show media call, Triple H revealed that the Capitol Wrestling Center will be used by NXT, Raw and SmackDown. This appears to mean WWE will be headed back to the Performance Center next month.
Triple H says the Capitol Wrestling Center will be for NXT, RAW and SmackDown will continue to look and feel different.

He thinks when WWE leave Amway Center/ThunderDome, it'll be 'for something bigger' – presumably other venues with fans or another ThunderDome set-up.

— Alex McCarthy (@AlexM_talkSPORT) October 5, 2020
Triple H also added that he believes WWE will leave the Thunderdome for something bigger. While the Capitol Wrestling Center was impressive, it wasn't necessarily bigger than WWE's current venue. He finished by saying other venues may be used with fans or a Thunderdome set up.
The Capitol Wrestling Center was debuted tonight at NXT Takeover 31. The suped-up Performance Center featured a wall of screens with fans at ringside as well. The presentation was similar to the Thunderdome's just on a much smaller scale.
WWE has been using the Amway Center as their home since the August 21 edition of SmackDown. It has since been the home of all of their main roster shows.
What do you think of this plan from Triple H? Let us know on Twitter!