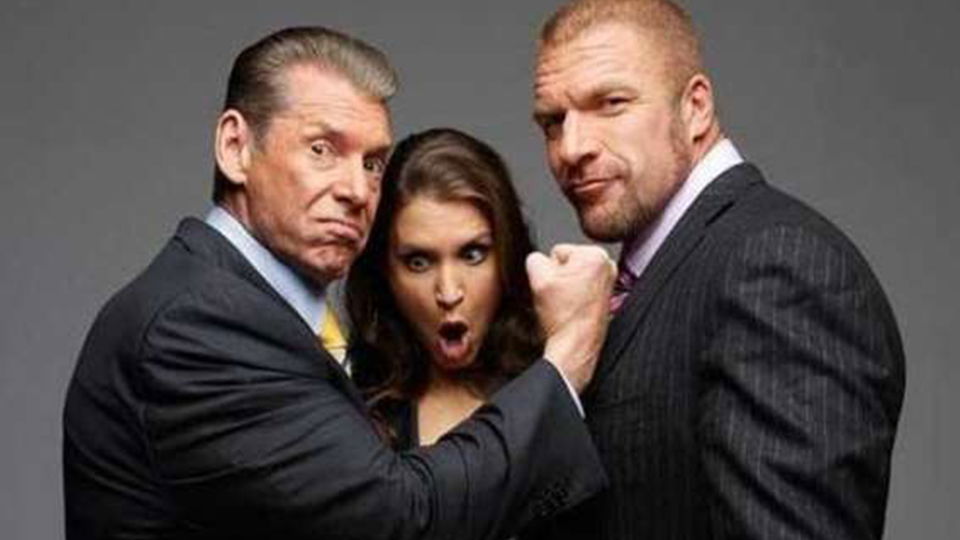 According to multiple SEC filings, Vince McMahon, Triple H, and Stephanie McMahon have all sold WWE stock. A number of other executives have also sold portions of their stock as well.
Vince, WWE's Chief Executive Officer, sold 12,762 shares of class A common stock. The stock is currently valued at $46.26 per share, roughly totaling $590,370 for McMahon. Stephanie McMahon, WWE's Chief Brand Officer, sold 11,167 shares totaling approximately $516,585. Triple H, WWE's Executive Vice President of Global Talent Strategy and Development, sold 10,268 shares worth around $491,651.
Aside from the McMahon family, Kevin Dunn also sold a number of his class A common stock. He sold 21,809 shares of stock worth approximately $1,008,884.
Finally, Bradley Blum, Brian Nurse, and Mark Kowal all sold portions of their WWE stock as well. Blum sold 6,735 shares of stock, Nurse sold 146 shares of stock, and Kowal sold 2,613 shares of stock.
Stephanie McMahon made her return to television this Monday, appearing on Raw. She appeared as an authority figure once again to make a decree regarding the Raw Women's Championship. Bayley, Sasha Banks and Asuka had been involved in a controversial match at Extreme Rules and Stephanie needed to step in to make a decision.
What do you make of these moves from WWE's executives? Let us know on Twitter!