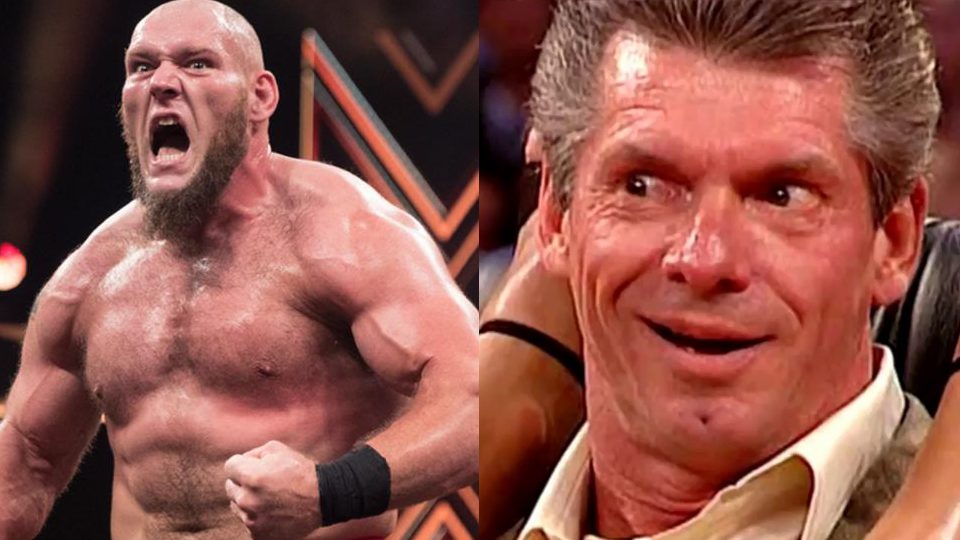 Lars Sullivan had anything but the dream start on WWE's main roster.
Being fined $100,000 for homophobic and racist comments made on a forum several years ago, having a panic attack ahead of his debut, getting injured for a year and then having his history of starring in adult videos leaked will not have been his idea of an ideal start.
Following his injury in June, initial reports suggested he would be back in the ring at some point in early 2020, but it seems that we are looking at several more Lars-free months.
The latest reports are that his rehab isn't going to plan at all, and that it might be June or July 2020 before we see him lurking again.
According to Fightful Select, Lars' appearance in homosexual adult videos may well have changed the way Vince will look at Lars going forward, and the way his main roster career started may well have had major implications on his WWE tenure.
Fightful Select reports that Vince's initial plans were to build Lars up to face Brock Lesnar in 2019, but for obvious reasons this plan had to be scrapped.
"This is a guy that Vince McMahon wanted ready for Brock Lesnar last year."
There has been very little news on Lars since his adult video history was revealed, so it will be very interesting to see what kind of booking and what kind of fan reception he gets when he finally does return.