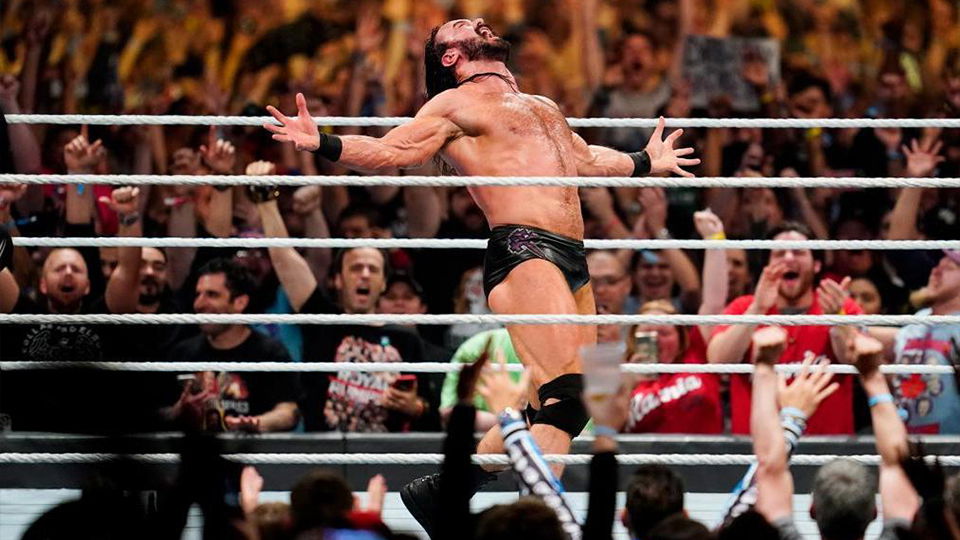 We all received a pleasant surprise at the Royal Rumble when Drew McIntyre won the Men's Royal Rumble, eliminating Brock Lesnar in the process.
Reports immediately after the show were that Drew was never originally meant to win, but a last minute decision was made to give the Scot a shot at Lesnar's WWE Championship at WrestleMania.
You could see how much the win meant to McIntyre after the match, celebrating and showing off his giant body in the process.
As part of his celebration tour, Drew appeared on WWE's "The Bump" YouTube show, and a clip of him backstage thanking Vince McMahon was shown.
You can see the moment below if you skip to around 24 minutes.
You can see Drew thanking Vince for everything he has done for his family, which is a very nice moment for the both of them, I'm sure.
Drew admitted that the video didn't show him saying "It's f***ing go time!" when Vince stood up.
Drew will take on Brock Lesnar in what will likely be the main event of WrestleMania 36 for a chance at the WWE Championship, and I for one really hope he's going to win.