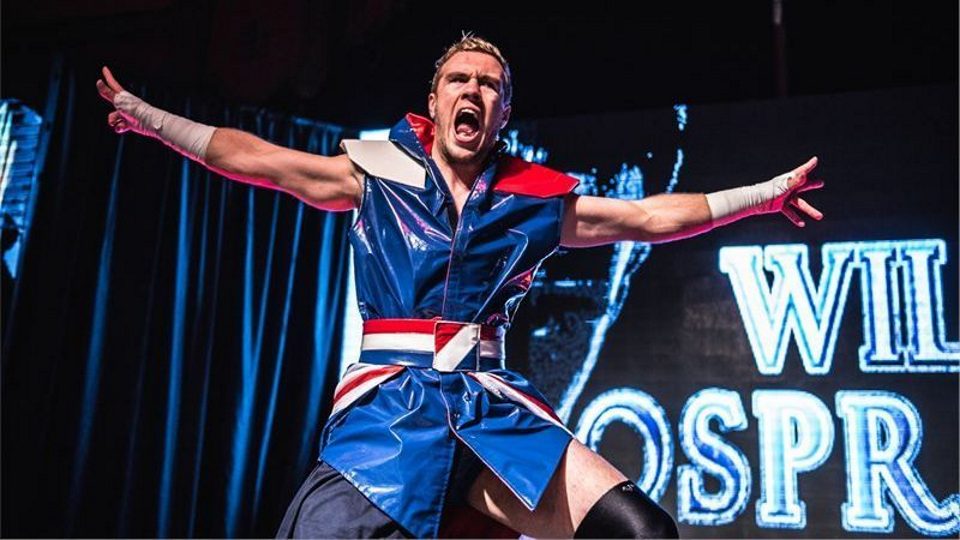 WrestleTalk is proud to announce that Will Ospreay's protege, 16-year old Callum Newman, will be the first ever recipient of our groundbreaking indy wrestling scholarship.
The scholarship was conceived by WrestleTalk as part our continued drive to find a way for the brand to give something back to the British independent wrestling scene. We wanted to find an exciting up-and-coming younger from the circuit at the age where a scholarship and the mentoring that comes with it could become useful to their development.
Newman, who was trained at the London School of Lucha Libre by Greg Burridge and Gary Vanderhorn and mentored by Will Ospreay as one of his Frontline Wrestling 'young lions', has also become a popular member of the exciting WrestleGate roster in recent months.
At debut show Open Gate he was part of a high-octane young lions four-way that received a standing ovation from the crowd. The following show at Enter The Dragons he stood up for the young lions against the monstrous Lucas Steel, putting in an impressive performance in defeat.
Earlier today, Newman was given the news that he would be the first recipient of the WrestleTalk scholarship by British wrestling legend Alex Shane and our very own Oli Davis.
"Callum was a really natural fit for this," said Shane. "He's at the age now where the mentoring and guidance that the scholarship will offer can really help. You know, WrestleTalk is no longer about being a small UK-based YouTube channel to promote British wrestling, it's become a global wrestling brand – so with Callum being someone that was hand-picked and really endorsed by Will Ospreay, someone who is known globally, it seems like a perfect fit."
As part of the scholarship the youngster was given:
British wrestling veteran Rampage Brown as his new mentor
A personal graphics designer to create graphics and logos for social media, merchandise and his wrestling gear
A fast-track deal with renowned wrestling gear makers Stitch Bitch (and WrestleTalk will also pay for Newman's new gear to be made)
£2,000 in cash
His very own accountant from top London firm Streets Accountants.
Understandably, Newman was almost at a loss for words when asked what the WrestleTalk scholarship meant for him and his career.
"I don't even know! Two months ago I was just told: 'We want you [to be] a part of this' and I was kinda like: 'Okay, yeah cool – sounds sick.' Now it's happening . . . I haven't got a clue! I'm just buzzing!"
Oli Davis says this is just the first move in WrestleTalk's drive to give back to the wrestling industry, promising much more to come this year:
"This is the first exciting step in WrestleTalk's 2019 plan to support independent wrestling. We are currently working on several fantastic elements that we feel will make this a great overall campaign for WrestleTalk and its viewers. It is our way to give back to the industry for all of the incredible support we have received from wrestling fans across the globe."
Stay tuned to WrestleTalk.com and WrestleTalk's YouTube channel for more exciting developments over the next couple of weeks.