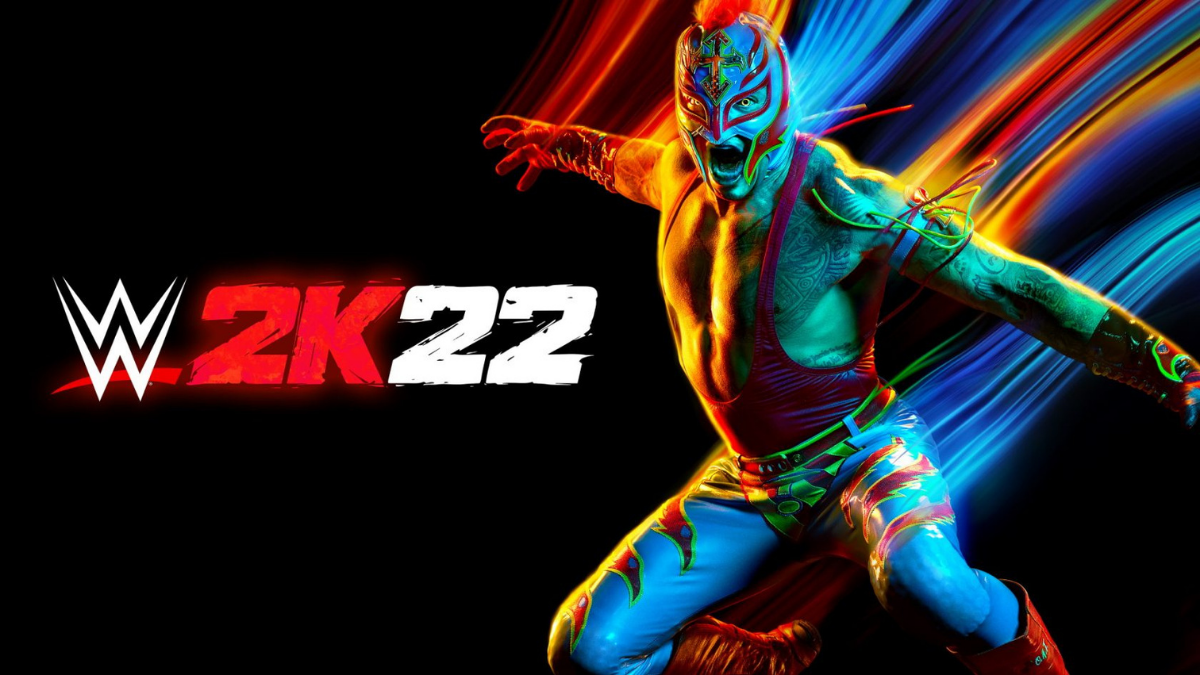 A huge update on the partnership between WWE and 2K, Ric Flair has caused some more controversy, an AEW star has said he loves everything WWE is doing, and more.
It's Thursday morning, and what better way to start the day than getting caught up on all the latest wrestling news. I'm Liam Winnard for WrestleTalk.com, and this is our audio news bulletin for March 24, 2022.
Listen to this morning's round-up here:
Huge WWE 2K Partnership Update
WWE 2K22 launched a couple of weeks ago, and it's fair to say that, while it hasn't been perfect, it went a whole lot better than WWE 2K20.
There was a report a couple of weeks ago from Fightful Select, which indicated that WWE had had preliminary discussions with EA about them potentially taking over WWE games, and 2K22 was viewed as make or break for 2K.
Well, it seems like 2K22 went well enough for WWE to stick with 2K for the forseeable future.
Shoutout to @WWE and @StephMcMahon for the continued partnership and an amazing launch of #WWE2K22. Here's to many more years of success! #ItHitsDifferent pic.twitter.com/kgAvnU9ezX

— #WWE2K22 (@WWEgames) March 23, 2022
Ronnie Singh, who is 2K Sports' Digital Marketing Director, posted a tweet yesterday of him and a bunch of other people at WWE headquarters with Stephanie McMahon, and Singh wrote: "Such a pleasure meeting a person I have long admired for her presence, business acumen & philanthropy @StephMcMahon. To partnering on many more @wwegames launches".
This was followed by a tweet from the official WWE 2K account, which said : "Shoutout to @WWE and @StephMcMahon for the continued partnership and an amazing launch of #WWE2K22. Here's to many more years of success! #ItHitsDifferent".
It's worth mentioning that there hasn't been an official official announcement yet, but those tweets certainly suggest that WWE 2K will continue as the WWE video game brand going forward.
Ric Flair Causes AJ Styles/Bryan Danielson Controversy… Again
Ric Flair has made a habit of making some newsworthy comments on his podcast and the latest episode was no different, as AJ Styles was trending on Twitter yesterday as people reacted to a comment from Flair.
If you didn't know, Ric Flair absolutely loves AJ Styles and was extremely complimentary of him, but it was a specific comment that compared Styles and Bryan Danielson that caused people to be up in arms.
Flair said: "Bryan Danielson is very good, but he's not AJ Styles".
While that was kind of a compliment, because he did call Danielson "very good", a lot of people saw the remark as bit of a cheap shot.
Now this isn't the first time Flair has made this kind of comment about Danielson and a very similar comparison to Styles. A few months ago, Flair said Danielson's work was "okay", adding: "He's got a style… He's not AJ Styles by any means. He's a little bit smaller than AJ. He's not AJ Styles. I like his conditioning, he works hard, he'll do anything and sacrifice his body at all odds. He'll throw himself around and take incredible bumps. He's a hell of a hand. You're asking me who is good and who is great. He's very good."
So, it sounds like Flair's opinion hasn't really changed since then.
MJF 'Loves Everything WWE Is Doing'
MJF is already a somewhat controversial figure amongst AEW fans, and that always seems to heat up whenever he talks about WWE.
In the past MJF had said in shoot interviews that he'd be an AEW lifer, but more recently, he's brought up the fact on TV that when his contract is up in 2024, he'll be waiting for an offer from Vince and his pals.
Well, in a new interview with Ariel Helwani, MJF spoke very highly of the WWE product. He said:
"I think WWE is doing great. I love everything WWE's doing. I just think we are fresh and we have fresh faces that people haven't seen before. I think right now everything that Vince and Bruce Prichard are putting out there is absolutely incredible. I love it. I love NXT 2.0. I love Raw, I love SmackDown, I love what Roman's doing. I think Roman's putting out some great work."
He also specifically talked about NXT 2.0, which by the way is the greatest show on television in my opinion, and MJF was complimentary of it as well, saying:
"I genuinely love WWE programming. It's great. There's so many charisma machines on that program. I think it's a great show. They had a makeout competition this past Tuesday; gripping television. How could you not like a makeout competition? I practically had a makeout competition with that hot redhead a couple of weeks ago. Who doesn't like a good makeout sesh? So, I'm enjoying it. I think Bruce is doing a hell of a job and at the end of the day, quite frankly, there's a lot of guys there that are developing and trying to figure out who they are as human beings. Not who they are as acts, but who they are as human beings and it's fun to watch these young guys develop and figure it out."
Well, if there's anything that might annoy AEW fans, it's complimenting NXT 2.0. So if that was his mission, mission accomplished, and if it wasn't, it's refreshing to hear that side of the coin from someone.
(Quotes via Fightful)
Other Stuff
In other little bits of news…
Taz received some criticism from fans for claiming that WWE copied AEW's idea by having Kevin Owens come out to Stone Cold Steve Austin's music just a couple of weeks after Don Callis had come out to Kenny Omega's. Taz has now responded to the backlash saying he has "zero hate" towards WWE and: "This is wrestling Twitter if u r a wrestler/TV personality: You give your opinion people get mad. If you don't give an opinion & don't engage with your followers people get mad. If you get in a dispute w/your followers, then you're told, "don't feed the trolls". Too funny!". As you would imagine, people kept moaning at him after that as well.
Gable Steveson said that if he was given the choice between being a babyface or a heel when he starts in WWE as a regular as of WrestleMania, he'd start as a babyface and turn heel like Roman Reigns.
Dolph Ziggler said on WWE's The Bump that when he first showed up in NXT, he was just there to do some scouting and never expected to become NXT Champion.
On last night's AEW Dynamite, the William Regal-led group that so far includes Jon Moxley and Bryan Danielson was seemingly officially dubbed the Blackpool Combat Club, which, maybe it's just because I basically live down the road from Blackpool, but I think that sounds pretty damn cool.
WWE shared a poster for the June 5 Hell in a Cell event, which did feature Ronda Rousey, but did not feature Brock Lesnar, so it looks like Lesnar might not be on that show.
Kofi Kingston admitted in an interview that he doesn't know what he's going to be doing at WrestleMania. The original plan according to reports was New Day vs Sheamus, Ridge Holland and Butch in a six-man tag, but that was derailed due to Big E's broken neck.
Fightful Select reported that Ethan Page has signed a contract extension with AEW and will remain with the promotion for years to come.
Austin Theory told talkSPORT that when Vince McMahon slapped him, he didn't actually know it was going to happen until it did.
Some morons on Twitter have apparently been saying that Paige hasn't made an in-ring return because she's "lazy". She tweeted: "It's wild that some people are like 'well edge and Bryan came back you are just lazy' I'm inspired by them. I'm not lazy. My neck needs to recover. We are all built different."
And WWE has filed to trademark WWE THE GRAND JURY, WWE GRAND JURY, and GRAND JURY. It's unknown exactly what it's for but the trademark description would suggest potentially a group or faction name as opposed to an event or show name, but we'll just have to wait and see.
Be sure to stay tuned to WrestleTalk.com throughout the day to keep up with all the news from the world of pro-wrestling, and I'll see you tomorrow morning for another round-up.