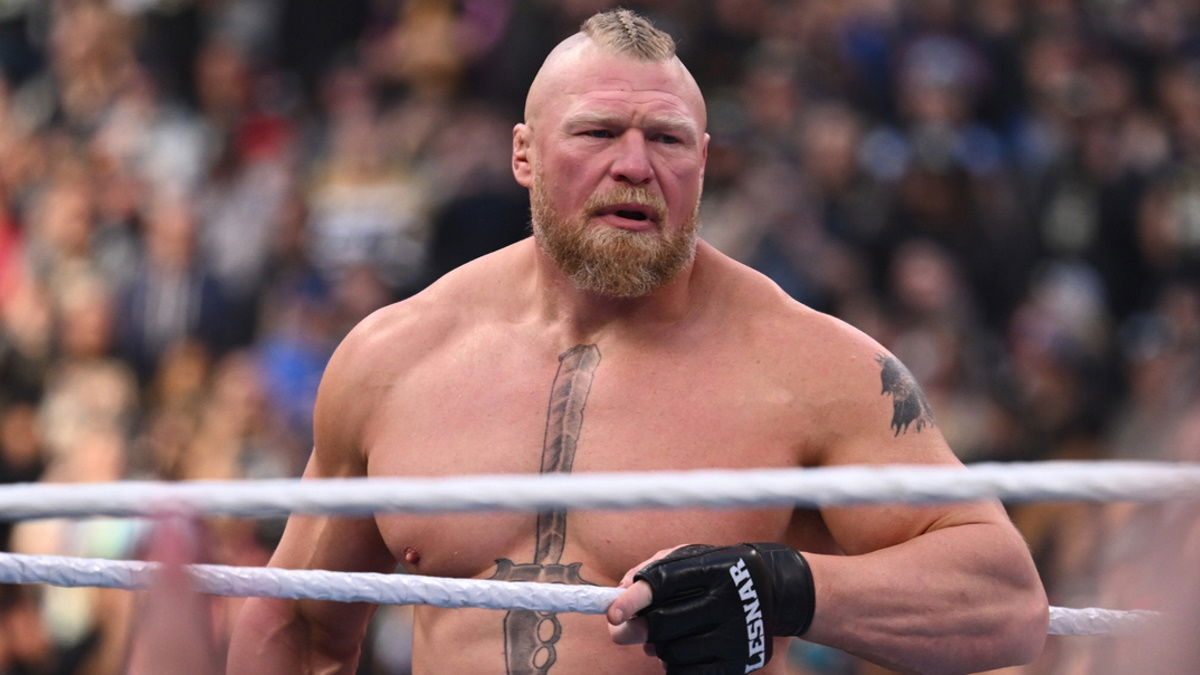 Former WWE NXT Tag Team Champion Viktor has recalled his relationship with Brock Lesnar, explaining what the Beast was like backstage.
Following their dominant NXT run, Viktor and Konnor of the Ascension wrestled on the WWE main roster from 2014 to 2019.
Speaking with PWMania, Viktor noted that he's curious about Cody Rhodes' upcoming match against Brock Lesnar.
When asked how Brock Lesnar was backstage, Viktor said:
"I got along with him. I think the first time I really got introduced to him was when Randy Orton introduced me to him one day in the trainer's room, just as being like an OVW guy.
"And so like, we just shot the s**t about OVW a bit there, and we always got along.
"And there was a couple of times where we came back from doing stuff and like when me and Konnor would do like a cool move to somebody like we used to do the basket toss thing, like if Brock was in gorilla, he would be like 'that's f**king cool, guys.' And so that was always awesome.
"We did a pull-apart with him and Taker one day that was mildly terrifying because I mean, those are two giant men. And I mean, so intense.
"But you know, it always went well. I never had any, you know, bad issues with Brock. And like, I always liked his work. When I was younger.
"When I first watched him. I always thought he did a really good job of making people look good. I thought after he went away and kind of did everything he did and came back.
"I wasn't sure what it was going to be like. And then when I watched the first match, I think he did like Cena. I was like, oh, this is good. So I've always kind of been a fan.
"I think he's pretty cool. He's, you know, a one-of-a-kind within the business."
Viktor and Konnor's roles within the company changed significantly ahead of their releases, with the duo transitioning from dominant NXT names to WWE enhancement talents during their time with the company.
Viktor has shared his honest thoughts on the possibility of a WWE return, which you can read more about right here.
If you want to stay fully updated on all the latest wrestling news, click the red bell in the bottom right of your screen to receive notifications from WrestleTalk.com straight to your device!