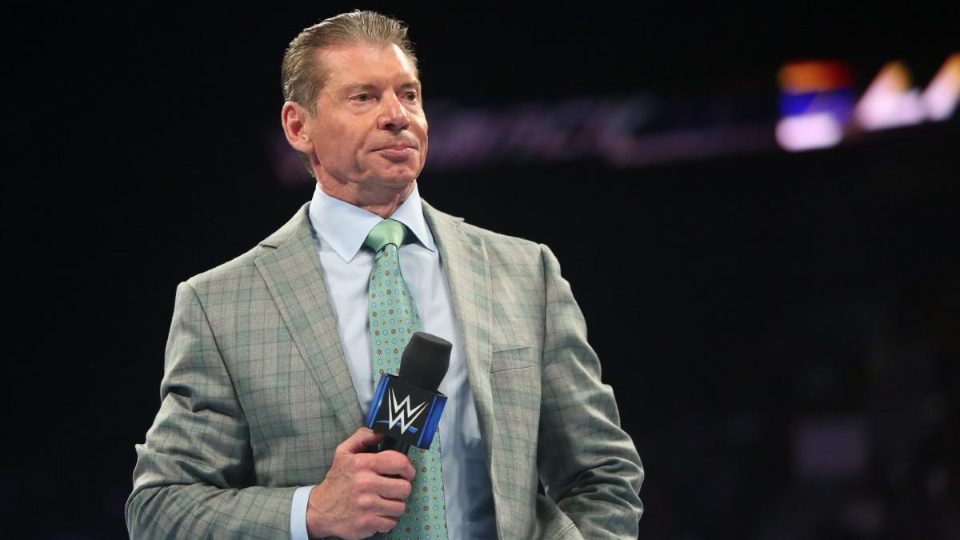 One of the more common complaints you hear from former WWE stars is that the schedule is far too strenuous for their bodies, particularly when you're at the top of the card.
Most weeks, you will be wrestling at least four matches, and if you're on a PPV card that could rise to five, and even with WWE's softer style, this is not only hard on the body physically, but it means you're travelling almost 24/7 to get to the shows themselves.
Before now, wrestlers from SmackDown would run shows on Thursday, Friday, Saturday and Sunday and wrestlers on Raw would wrestle on Friday, Saturday, Sunday and Monday.
However, it appears that this packed schedule is about to get a bit easier, with WWE seemingly cutting back on the amount of live events they're putting on.
While the kindest explanation is that Vince doesn't want to over-exert his wrestlers, it's likely more to do with dwindling ticket sales in the past few months and years.
In some months WWE stars could find themselves working around 20 dates, but in February and March it won't be anything like that.
In February, stars will wrestle a maximum of 10 dates, nearly half as many as before, and while in March it will be a maximum of 14 dates, it is still a much better schedule for most.
WWE will hope the extra time off will allow wrestlers to recover from small injuries, and will also allow stars to spend more time away from the ring with their families, which will hopefully make them happier in the company.
Here are all the live event dates from February and March, as supplied by WrestlingNews.co:
Monday, February 3 – Monday Night Raw (Salt Lake City, UT)
Friday, February 7 – Friday Night SmackDown (San Jose, CA)
Saturday, February 8 – Raw/SmackDown SuperShow (Oakland, CA)
Sunday, February 9 – Raw/SmackDown SuperShow (Fresno, CA)
Monday, February 10 – Monday Night Raw (Ontario, CA)
Friday, February 14 – Friday Night SmackDown (Vancouver, BC)
Saturday, February 15 – Raw/SmackDown SuperShow (Eugene, OR)
Sunday, February 16 – Raw/SmackDown SuperShow (Kennewick, WA)
Monday, February 17 – Monday Night Raw (Everett, WA)
Friday, February 21 – Friday Night SmackDown (Glendale, AZ)
Sunday, February 23 – Raw live event (Brandon, MB)
Monday, February 24 – Monday Night Raw (Winnipeg, MB)
Thursday, February 27 – Super ShowDown (Riyadh, Saudi Arabia)
Friday, February 28 – Friday Night SmackDown (Boston, MA)
Saturday, February 29 – SmackDown live event (Elmira, NY)
Saturday, February 29 – Raw live event (State College, PA)
Sunday, March 1 – Raw live event (Salisbury, MD)
Sunday, March 1 – SmackDown live event (Syracuse, NY)
Monday, March 2 – Monday Night Raw (Brooklyn, NY)
Friday, March 6 – Friday Night SmackDown (Buffalo, NY)
Saturday, March 7 – Raw/SmackDown SuperShow (Allentown, PA)
Sunday, March 8 – Elimination Chamber PPV (Philadelphia, PA)
Monday, March 9 – Monday Night Raw (Washington, DC)
Friday, March 13 – Friday Night SmackDown (Detroit, MI)
Saturday, March 14 – Raw/SmackDown SuperShow (Toronto, ON)
Saturday, March 15 – Raw/SmackDown SuperShow (Youngstown, OH)
Monday, March 16 – Monday Night Raw (Pittsburgh, PA)
Thursday, March 19 – SmackDown live event (Mobile, AL
Friday, March 20 – Friday Night SmackDown (New Orleans, LA)
Saturday, March 21 – SmackDown Live event (Alexandria, LA)
Saturday, March 21 – Raw live event (Springfield, MA)
Sunday, March 22 – Raw live event (New York, NY)
Sunday, March 22 – SmackDown live event (Bossier City, LA)
Monday, March 23 – Monday Night Raw (Fort Worth, TX)
Friday, March 27 – Friday Night SmackDown (Chicago, IL)
Saturday, March 28 – Raw live event (Tupelo, MS)
Saturday, March 28 – SmackDown live event (Milwaukee, WI)
Sunday, March 29 – Raw live event (Montgomery, AL)
Sunday, March 29 – SmackDown live event (Moline, IL)
Monday, March 30 – Monday Night Raw (Atlanta, GA)