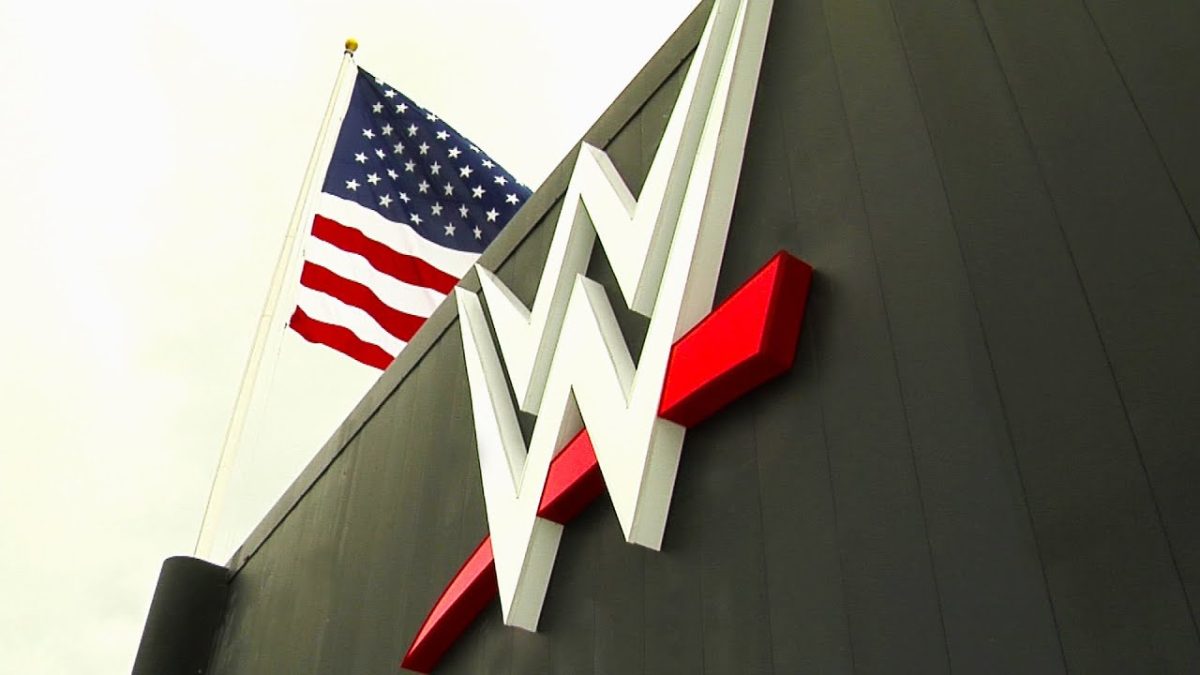 Despite seemingly transitioning into becoming a full-time member of the Alpha Academy as of late alongside Chad Gable and Otis, Maxxine Dupri first debuted alongside her 'brother' Max Dupri (LA Knight) as the leaders of the Maximum Male Models.
While Knight would eventually remove himself from the group, Dupri continued to work with mån.sôör and ma.çé, on both Smackdown and Raw.
Although Dupri was a natural fit for the role, she recently reflected on the last-minute nature of her call-up from NXT and how she managed to prepare for her main-roster debut at such short notice.
Dupri reflected in a recent appearance on the Out of Character podcast, revealing what led to her becoming Maxxine Dupri, starting with her stint in NXT prior, saying:
"Well this is actually interesting because I've never talked about this or posted this but actually, I fractured my fibula and that happened in… I wanna say May? Maybe May or June.
"So, I think of that in hindsight as actually a really big blessing because I wasn't doing much in NXT because I was injured.
"So I think when they were looking at who's gonna be Maxxine, that, for me, ended up being a positive thing and allowed me to heal and whatnot.
"So I was in NXT for a little bit, working with Von (Wagner) and (Robert) Stone which was amazing, it was so much fun and obviously wasn't doing very much because Stone was managing Von and I'm kind of with them so I would get a few lines here and there but I still think it was just, okay, she's new. Let's just, you know, dip her toes in it."
When WWE began advertising that the Maxxine Dupri character was debuting, Dupri revealed she had a 'gut feeling', however, did not actually think it would be her due to her inexperience.
She explained:
"Then, they started kind of advertising, oh, this new character Maxxine is gonna join Maximum Male Models and I think they promoted it for three weeks and I didn't know the whole time. I had no idea…
"So the week before, they were actually in Orlando and we all went and watched and they advertised it again… and I was like hmm, it has to be someone who could be LA Knight's sister and I'm just like, there's no way. I'm not ready yet and I'm not healed. There's just no way.
"So then, fast forward to the next week which is the week that Maxxine is supposed to debut, Wednesday night, I go to sleep, I don't get a text or anything so I'm like, okay, it's not me. But I had this weird gut feeling.
"I don't know why but I was like, uh, it's not me. Okay. Next opportunity."
Then, just the day prior Dupri would get a text that would alter her WWE future, saying:
"I wake up Thursday morning to go to training at 7 AM and I have a text from travel and they're like, 'Hey, we need you for SmackDown tomorrow. 'I'm booking your travel' and I was like, that's interesting so I text the lead writer at NXT and I'm like, 'Hey, I heard I'm needed for SmackDown. Do you know what's going on?'
"…I pulled my coach aside being like, 'Hey, I got this text. I don't know if I'm flying out today, I don't know what's going on.'
"He's like, 'They probably just wanna see you in person or maybe they're bringing Von up for a dark match or whatever,' and then, now it's like 10 AM.
"So I finally get to meet with the lead writer and he's like, 'Hey, what's going on?' And I'm like, 'I don't know. I heard I'm needed for SmackDown.'
"He was like, 'Oh. I haven't checked my email. Let me do that' and then he looks and he says, 'Alright. You're Maxxine. You're flying out today' and my flight was in four hours.
"So then I literally ran home, had to get a spray tan, was not gonna be pale. Got a spray tan, packed my bag and hit the road and then it took off from there."
Transcript courtesy of POST Wrestling
If you want to stay fully updated on all the latest wrestling news, click the red bell in the bottom right of your screen to receive notifications from WrestleTalk.com straight to your device!