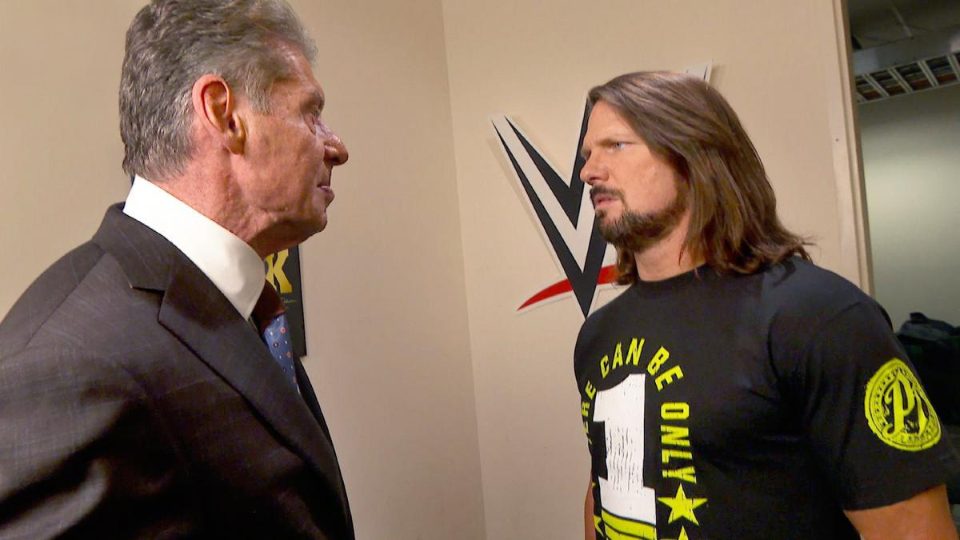 In case by some sort of miracle you happen to have missed it, Dean Ambrose will not be re-signing with WWE and will depart the promotion in April. According to recent reports, the company is acting to ensure these instances are kept to a minimum.
PWInsider reports that at this past Tuesday's SmackDown tapings, WWE officials held several meetings with top stars negotiating new long-form deals after the shock of Ambrose leaving and the obvious potential of him joining rivals AEW hit them this past weekend.
Many talents backstage were "in amazement" watching the hectic scenes unfold, and WWE are said to have been focusing on talents whose contracts are due to expire relatively soon.
No specific names were mentioned in the report, but it is widely believed that AJ Styles' current deal runs out in April 2019, so logic would dictate that it's possible that he was one of the names that WWE made an attempt to tie-down on Tuesday night.
Shinsuke Nakamura, who dropped the US Title at the show despite only winning it two days prior at the Rumble, is another big name whose current deal ends in 2019, so he could also have been subject to the discussions. Like AJ though, that's just pure speculation.
WWE had already somewhat started this process previously, tying both Kevin Owens and The Miz down to minimum five-year deals in 2018.