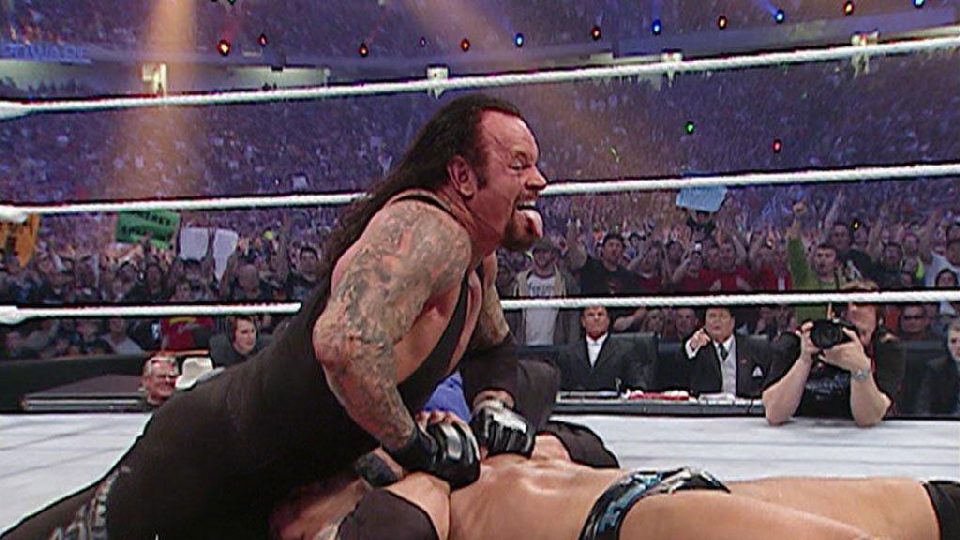 They just can't let him retire in peace, can they? Despite the fact that his wrestling contract is expired and he's taking bookings outside of WWE, Vince and his officials have suddenly decided that they want the Undertaker at WrestleMania once again.
Just last week we reported that 'Taker had retired from in-ring competition, but over the weekend talks reportedly resumed about bringing him back for another appearance.
It isn't clear whether this appearance will be as a wrestler or for a different segment, but the key thing is that WWE want him. Speaking on Wrestling Observer Radio, Dave Meltzer noted that previously there were no plans for the Undertaker at either WrestleMania or the May Saudi Arabia show.
The fact that they are once again discussing having the Deadman at 'Mania may also mean that they want him in Saudi Arabia. The main issue it that 'Taker is taking bookings outside of WWE, so they'll have to act quickly or he'll surely be booked up. He's rather popular.
This will be about the third of fourth time 'Taker has supposedly retired in the last four years, so it's hardly surprising that fans never believe people when they have retirement matches anymore.
Speaking of which, Kurt Angle could be having a "retirement" match at WrestleMania 35.
Given that he's barely able to move, you'd have thought WWE might have got the hint that 'Taker should be allowed to sail off into the sunset once and for all.