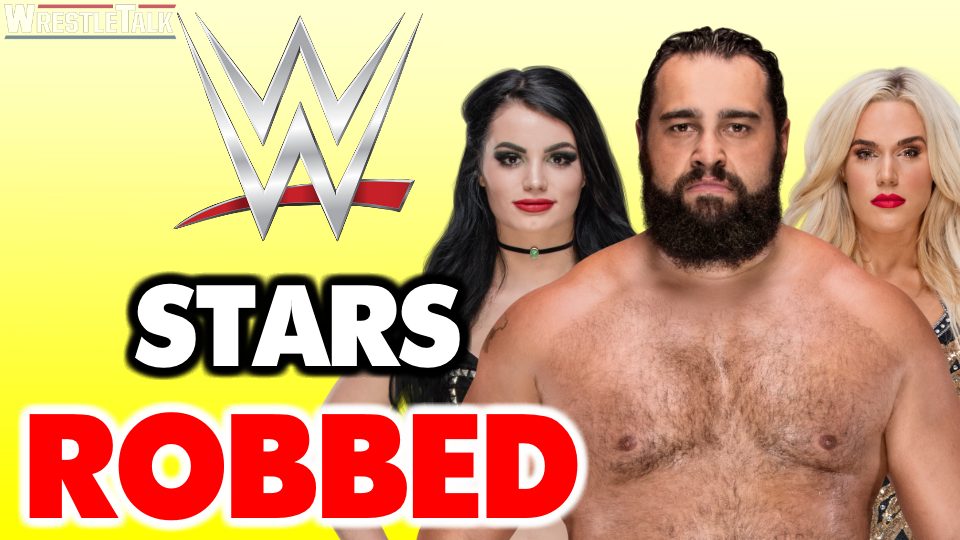 It's every WWE wrestler's dream to steal the show, but several stars of Smackdown Live had something else stolen from them this week whilst in Memphis, Tennessee.
SmackDown Live General Manager, Paige, tweeted that she had had several items stolen from her hotel room, as well as raising more general complaints about the hotel:
If you're in the Memphis area don't EVER stay at the @SheratonMemphis it's literally the worst. Things stolen, bad customer service and room service takes two hours just for a salad and WE are the inconvenience. Ugh. The worst.

— SARAYA (@RealPaigeWWE) June 13, 2018
And it wasn't just the former NXT Women's Champion who had beef with Sheraton Hotels.
Former United States Champion and the Bulgarian George Clooney, Rusev, also took to Twitter to claim he had had money stolen from his room, alongside a camera belonging to his wife, Lana.
Rusev also went on to say he would be taking legal action against the hotel chain, in response to claims from Pro Wrestling Sheet's Ryan Satin that the hotel management had hung up on him when he tried to get in touch with them about the story.
Dig in. I'm prosecuting. Especially after the head of security said it's my fault for living my stuff in the room. https://t.co/VFXa5P3bL0

— Miro (@ToBeMiro) June 13, 2018
This is not good news for Sheraton, which operates over 500 hotels around the world. If Rusev does bring legal action against the chain, it will not be good for the company's PR.
At least no one was hurt in either of these robberies and, hopefully, the things stolen from the wrestlers can easily be replaced.
Do you think Rusev will take legal action against Sheraton hotels? Do you think the thieves will ever be caught? Let us know in the comments section below or on Twitter here.