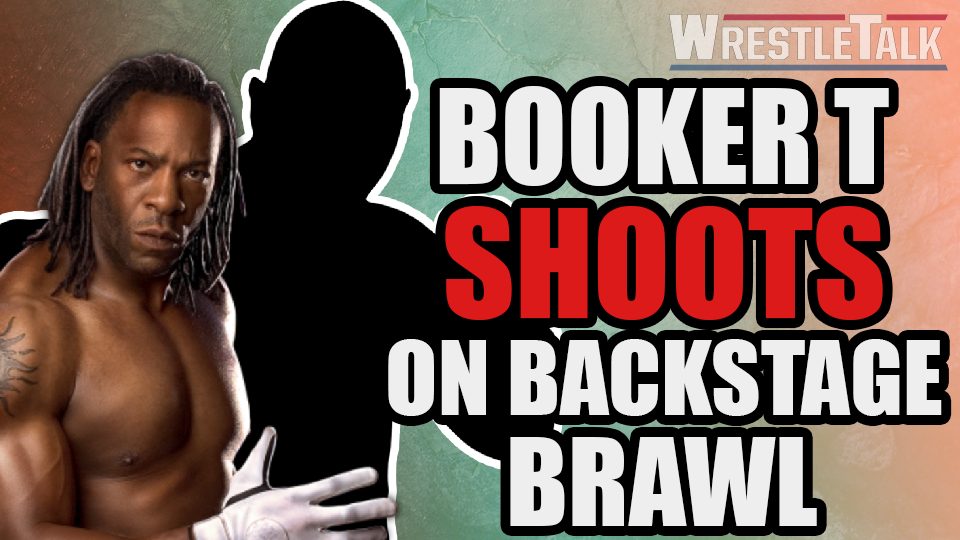 Attending the National Wrestling Pro Hall of Fame ceremony in Stillwater Oklahoma, Booker T received the Lou Thesz World Heavyweight Championship award. The award is given to an individual in wrestling who has taken the skills of the sport into the realm of public service.
While at the award show Booker sat down with Hannibal from Hannibal TV. He spoke about being very happy for the recognition he is getting for his work outside of the ring:
"For myself, it's about passing it on, you know, seeing what the youth can create."
Touching on his charity, Booker discussed the 'Booker T Fight For Kids' foundation and how important the work they do is, providing scholarships for young people. Booker spoke candidly about how he felt that lacking a fuller education held him back when he was younger.
Towards the end of the interview, Booker was asked bluntly "what happened with you and Batista?" Booker smiled, laughed and responded:
"In professional wrestling, I'm sure you know, in combat sports, there's always going to be testosterone. Men a lot of times don't agree with each other, and that's all it was, it was a disagreement. Him and I, we settled our disagreement. If I saw him today, he'd get a big hug and I'd say 'hey man, what's going on?' because he's a man, just like me."
The fight he was referring to occurred in 2006 in Encino, California, at a SummerSlam commercial shoot. By all accounts, Booker took exception to Dave's behavior.
The 'Animal' spoke about it in his 2007 autobiography, 'Batista Unleashed':
"No matter how I felt, I should have at least been respectful and said 'hello,' not acted as if he didn't exist," he wrote. "He's earned respect in this business. I didn't show it, and I was wrong."
Most reports from the fight recall the five-time WCW champion coming out on top with Booker crediting "growing up fighting." The only exception being Fit Finlay who recounts the animal getting the better of his opponent.
Related Content:
What do you think about Booker's comments? Would you like to see Batista return to the WWE? Let us know in the comments below or on Twitter here. You can also join us on Discord to chat with Oli, Luke, the magazine team, the website writers and each other here!