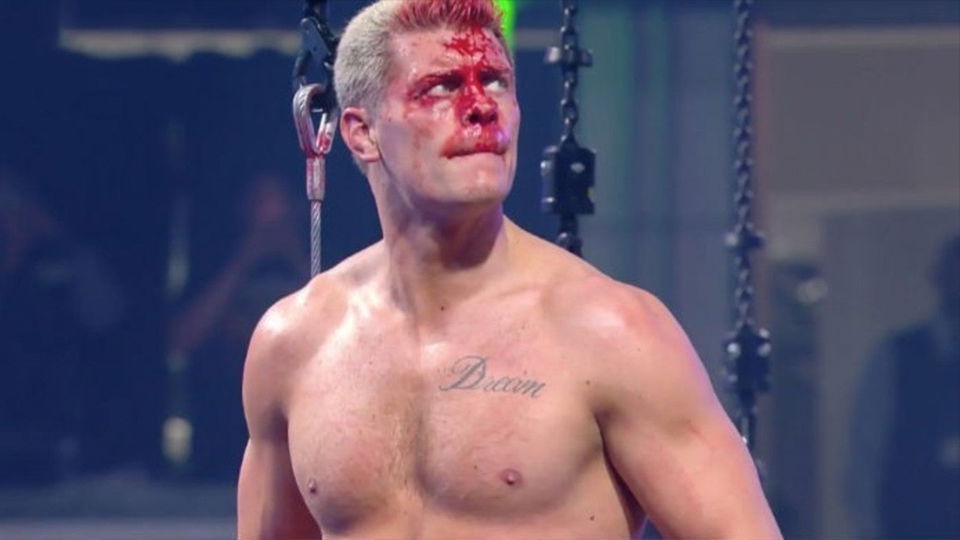 Cody Rhodes moonsault has the wrestling world buzzing. He certainly took a huge risk jumping from that high up from. Wardlow definitely helped make the spot by being perfectly placed.
However, this isn't the only time we've seen some incredible cage dives that left us speechless. Here's 10 crazy cage dives that left us speechless.
---
10. Jimmy 'Superfly' Snuka – The Original
Jimmy 'Superfly' Snuka was diving off cages before most of the guys wrestling today were even born. Number 10 on the list is the iconic dive onto Don Muraco.
This is the dive that inspired Mick Foley and many other insane risk-takers to follow in Snuka's footsteps.
9. Cody Rhodes – Who Says He's Not a Spot Monkey
Cody Rhodes has become one of the most over wrestlers on the indies for the last couple of years. While he has improved in the ring, he still isn't known as one of the 'flashiest' performers.
However, that didn't stop him from doing a moonsault off the top of the cage back in 2014. Road Dogg didn't really catch him here, either.
8. Rikishi – Big Men Aren't Supposed to Do That
Rikishi is a brave man. Val Venis is probably the bravest man on the planet. I'm not sure who was more insane in this dive. I sure wouldn't want to be the man Rikishi is landing on.
And this wasn't the only time Rikishi took to flight; who can forget when he fell off the Hell in the Cell?!