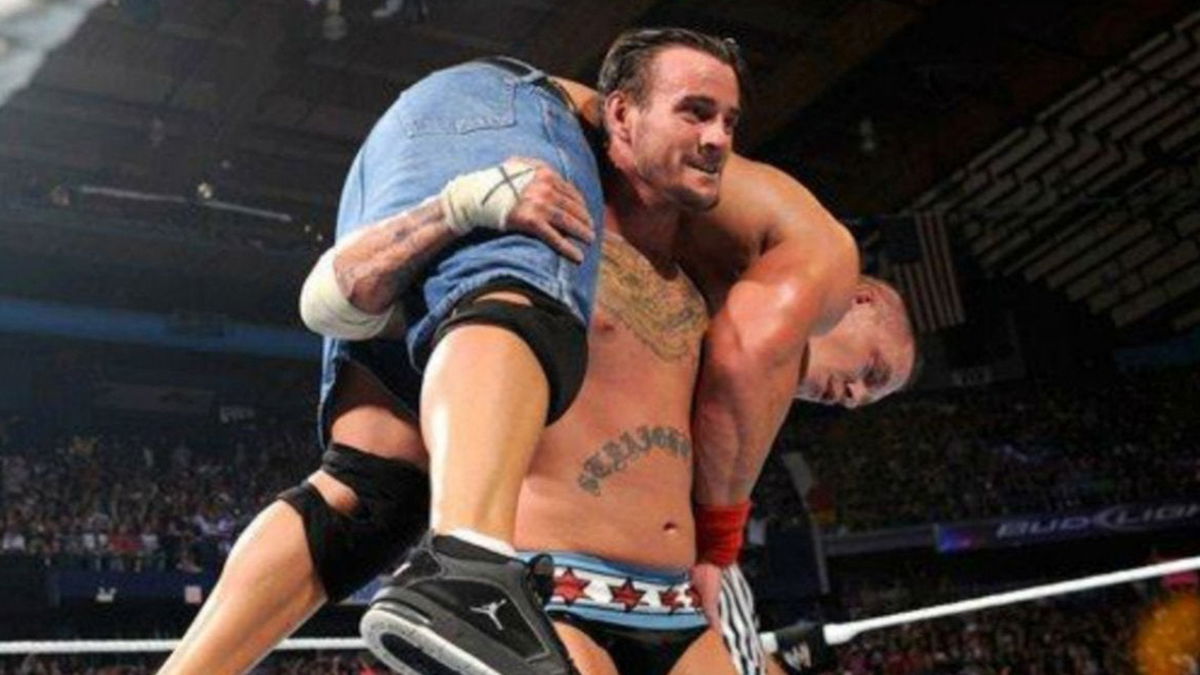 The year 2011 was a pivotal year for WWE. In the early months, we had John Cena and Randy Orton as the company's World Champions, which after many years of both on top, felt like a nightmare.
Then, a certain Chicago Made Punk cut one of the most compelling promos in WWE history and the company changed. Not enough to keep him and many of their fans happy, but the change is still noticeable.
WWE pay-per-views during this time ranged from disastrous to all-time classics. Okay, well there was one all-time classic but it more than earned that distinction.
With those pay-per-views come pay-per-view matches and these are the 11 best WWE pay-per-view matches of 2011.
---
11. Alberto Del Rio vs. John Cena – Vengeance
This is one of the most unique matches in WWE history for precisely one reason. Look at that ring.
John Cena and Alberto Del Rio wrestled for the WWE Championship in a Last Man Standing match at Vengeance. Normally, this would probably be a pretty by-the-books entertaining main event. On this night, however, things were different.
Big Show and Mark Henry had just broken the ring with a monstrous superplex in the previous match. This led to a Last Man Standing match in a completely dilapidated ring.
Everything here felt different because everything WAS different. Most WWE matches follow some sort of formula but every once in a while there is a match where that formula must be changed and it is a welcome change.
---
10. John Cena vs. The Miz vs. John Morrison – Extreme Rules
The Miz's WWE Championship reign in 2011 did not produce many great matches. In fact, this match is probably the only one and it is the match where he lost the title.
One month after the atrocious main event of WrestleMania XXVII, Cena once again challenged for the title at Extreme Rules. This time it was in a Steel Cage and he had John Morrison to contend with as well.
The match is very good even with a few scary moments. WWE Steel Cage matches have mostly run their course in the 21st century but every once in a while a good one sneaks through. This was one of those times.
---
9. John Cena vs. Randy Orton vs. CM Punk vs. Sheamus vs. R-Truth vs. John Morrison – Elimination Chamber
The Raw Elimination Chamber match fell victim to one of the problems with holding the stipulation so close to WrestleMania. You can usually predict the winner very easily.
With the winner of the match getting a title shot against The Miz at WrestleMania XXVII, the only logical winners here were John Cena and John Morrison who both had run-ins with The Miz earlier in 2011.
The work in the match was very good, as is to be expected with a lineup such as this. However, when Morrison was eliminated near the end of the match, the intrigue was eliminated as well.
Cena last eliminated CM Punk to win a good but slightly unmemorable match and the WrestleMania title match? Let's just say it won't be making an appearance on this list.