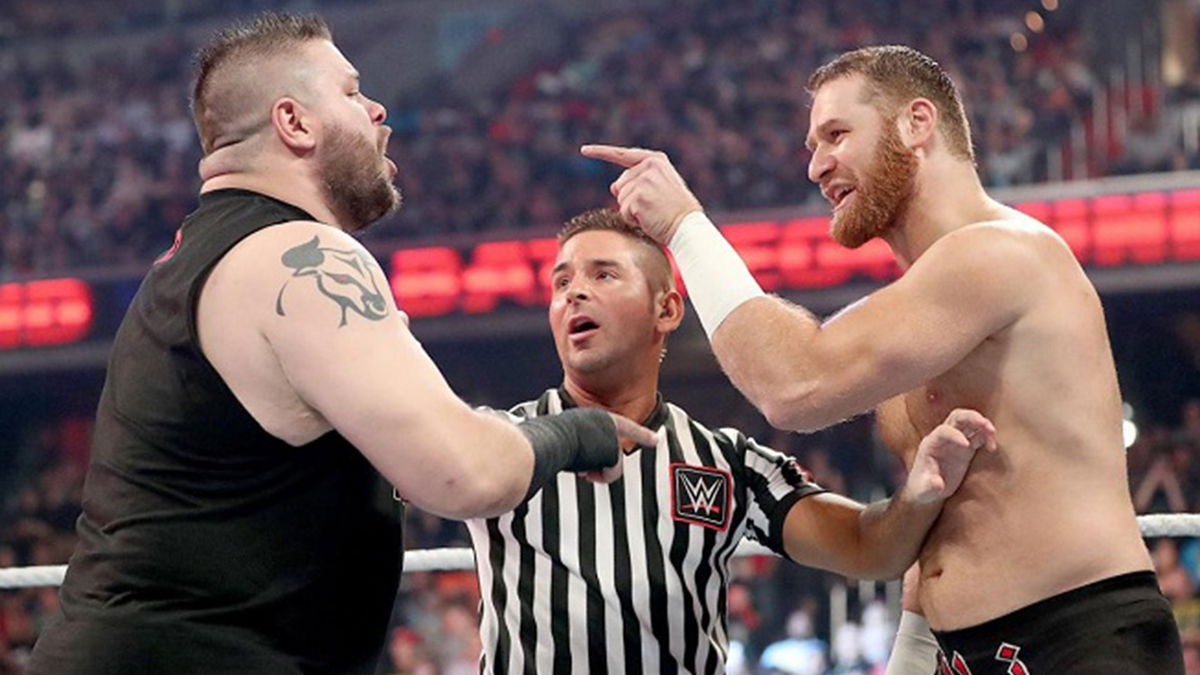 WWE brought back the Brand Split during the Summer of 2016 and that meant twice as many pay-per-views every month.
With more pay-per-views came more pay-per-view matches to take into consideration for this list. Many of those matches were pretty forgettable but a number of the main events have found their way onto this list.
2016 had some bright spots for WWE so let us take a look at them. These are the eleven best WWE pay-per-view matches of 2016.
---
11. AJ Styles vs. Dean Ambrose – Backlash
Dean Ambrose's WWE Championship reign was incredibly disappointing. There was a strong start with Ambrose winning The Shield Triple Threat match at Battleground but after that it was all downhill.
Saddled with a lackluster opponent for SummerSlam, Ambrose beat Dolph Ziggler in a incredibly forgettable match. After that, he ran head first into the white-hot AJ Styles at Backlash.
The two had a good match, yes, but the shine had worn off of Ambrose's title reign.
The match is actually very solid. It shouldn't be surprising considering the quality of Styles and Ambrose's work but this match doesn't get talked about a lot. Which is odd considering it is where Styles won his first WWE Championship.
---
10. Kevin Owens vs. Sami Zayn vs. Zack Ryder vs. Stardust vs. Dolph Ziggler vs. Sin Cara vs. The Miz – WrestleMania 32
WrestleMania 31 saw WWE bring back a multi-man ladder match for the first time in five years to their biggest stage. At WrestleMania 32, they said "that went well, yeah? Let's do that again". And so they did.
At WrestleMania 32, Kevin Owens put his Intercontinental Championship on the line against a miriad of midcarders.
On a Raw before the show, Owens joked that Stardust, Zack Ryder and Sin Cara would get a shot because they all suck. So don't come at me for calling them midcarders.
The match was excellent and a great way to open the show. There were tons of exciting spots and a very surprising winner as Zack Ryder claimed one of his only singles titles of his WWE career.
---
9. Dean Ambrose vs. Kevin Owens – Royal Rumble
The Intercontinental Championship is going to continue to get a lot of love on this list. 2016 was a big year for the title with several classic matches on pay-per-view including this match at the Royal Rumble.
Kevin Owens and Dean Ambrose had been feuding over the title and their rivalry had to be blown off in a big Last Man Standing match. This stipulation can be hit or miss but this was definitely more of the former.
The two battled over big spots with both being put through tables multiple times over.
The Royal Rumble was very good this year and this was a fantastic way to start with Ambrose pushing Owens through two tables at ringside.