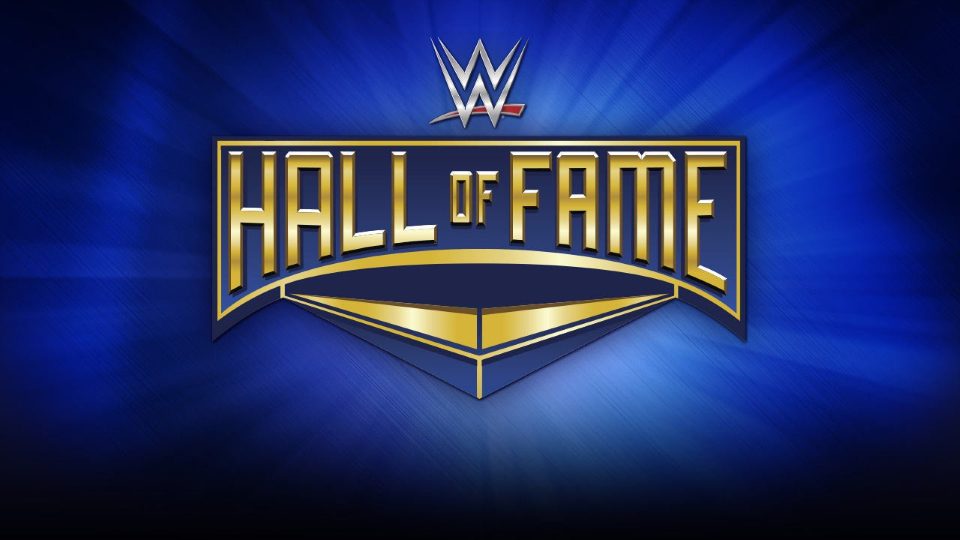 With WrestleMania 36 fast approaching and two inductees already confirmed for the Hall of Fame class of 2020, we released a piece on 20 people who deserve to go into the WWE Hall of Fame but have been omitted as of yet for one reason or another.
Off the back of that, in this list, we have 20 MORE names who deserve an induction into the WWE Hall of Fame at some point in the future.
---
20. Tatanka
WWE Tenure: 1991-1996 and 2005-2007 (Wrestler)
Notable Accomplishments: 1994 Slammy Award for 'Most Greediest'… really?
Whilst Tatanka's second run in WWE from 2005 to 2007 was far from impactful, he was actually extremely over as a babyface after his initial stint with the company from 1991-1996. Tatanka undefeated for the first 18 months of his career, scoring wins over the likes of Shawn Michaels. Tatanka emerged to be an upper-midcard at the very least. WWE dropped the ball with Tatanka and turned him heel to join with the Million Dollar Corporation.
Tatanka was far less successful as a heel, and if he remained a babyface, perhaps he would already be in the Hall of Fame. Overall, Tatanka was a good worker and his first run with the company was successful. He did not leave the company on bad terms, so once again I would not be surprised if Tatanka is acknowledged with a Hall of Fame induction sooner rather than later.
---
19. Michelle McCool
WWE Tenure: 2004-2011 (Wrestler)
Notable Accomplishments: 2x Divas Championship and 2x Women's Championship
Michelle McCool worked for WWE during a time where the company did not utilise their female talent. One can only wonder what McCool would have accomplished should she have wrestled later on with the likes of Charlotte Flair, Becky Lynch and AJ Lee. McCool was tall and athletic, she was the inaugural Divas Champion and was a focal point of the Divas division during her turn with WWE. She was voted #1 in the PWI Female 50 in 2010 and she was a top heel with Layla in LayCool and her work certainly merits an induction into the WWE Hall of Fame.
---
18. Vickie Guerrero
WWE Tenure: 2005-2014 (Manager and General Manager)
Notable Accomplishments: Being damn good at getting people to hate her
Vickie Guerrero was a fantastic heel!! The wife of the late Eddie Guerrero was extremely annoying with her 'Excuse Me!' schtick, but that was her intention. WWE initially offered Guerrero a job after the passing of her husband as a charitable gesture, but they didn't realise that Vickie would go on to become a genuine heat-magnet. Whilst she could not wrestle, Vickie was able to generate heat better than many of the other wrestlers on the card, regardless of their gender. It cannot be denied that Vickie was entertaining and was able to evoke genuine reactions out of the fans. This proves that Vickie is certainly worthy of an induction into the Hall of Fame for her tremendous heel character work.
---
17. The Big Show
WWE Tenure: 1999-2007 and 2008-Present (Wrestler)
Notable Accomplishments: 2x WWE Championship, 2x WCW World Heavyweight Championship, 2x World Heavyweight Championship, 1x ECW World Championship, 3x Hardcore Championship, 1x Intercontinental Championship, 1x United States Championship, 3x WWE Tag Team Championship and 5x WWE World Tag Team Championship
Big Show debuted in WCW in a match against Hulk Hogan. As the son of Andre The Giant, he immediately had huge shoes to fill (no pun intended). Before long, Show was a main event talent for WCW and was their top champion. He would go on to become a 6-time World Champion after moving over to WWE and would fit into any role that they asked him to do.
He was a heel, then a face, then a heel, then a face again, you get the point. Show has main evented WrestleMania but also been in his fair share of comedy segments. Big Show has always been a reliable guy for the company, both in the ring and as a brand ambassador towards the latter stages of his career. As such, Big Show is certainly a no-brainer for an induction into the WWE Hall of Fame.
---
16. Rick Martel
WWE Tenure: 1980-1982 and 1986-1995 (Wrestler)
Notable Accomplishments: 3x WWE Tag Team Championship
Rick Martel was incredibly talented. Whether he was working for the WWE, AWA or WCW, Martel would often be featured in the best match on the card. Whilst he might not have had the most illustrious career, the three-time tag team champion is widely regarded as one of the most underrated wrestlers in history. A lot of WWE greats, even those in the Hall of Fame already have publicly spoken of their respect for Martel, so it should be no surprise that many think he should be acknowledged with an induction into the Hall of Fame.