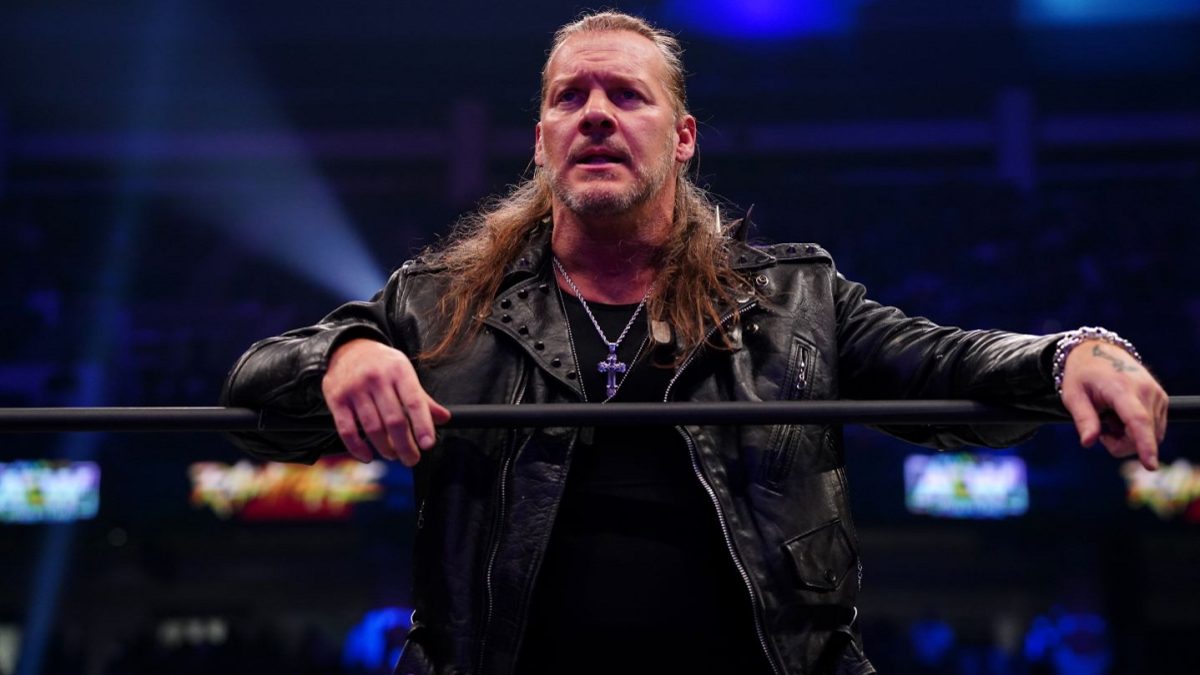 The forbidden door has finally arrived in WWE.
After the term became popularised with AEW working with various promotions, WWE has begun to be more open to working with other companies.
The promotion announced that IMPACT Knockouts World Champion Mickie James would be an entrant in this year's Women's Royal Rumble Match. It looks like this is just the start though.
Per WrestleVotes, WWE is now trying to bring in an "unexpected" forbidden door entrant into the Men's Royal Rumble as well.
There has also been reports that the company is in talks with All Elite Wrestling about working on documentaries. This change in philosophy creates an intriguing scenario for WWE.
Many stars from AEW, IMPACT Wrestling and even NJPW have a connection with WWE. From rumours of them signing to past stints, there is plenty of compelling options.
Let's take a look at eight potential forbidden door entrants in the 2022 Men's Royal Rumble Match.
---
8. W. Morrissey

W. Morrissey has been a force to be reckoned with for IMPACT Wrestling since his arrival in 2021.
The former WWE Superstar is coming off the heels of his first shot at the IMPACT World Title and seems to have his sights still on the gold.
Despite his current role in the main event, Morrissey said that he is currently not under contract with the company.
If WWE and IMPACT Wrestling are working together, it sets the stage for W. Morrissey to walk through the forbidden door and appear in the Men's Royal Rumble Match.
Not only would his appearance provide a giant for other superstars to overcome, but it could also serve as a tryout for Morrissey to possibly return to WWE full-time.
---
7. Moose

The current IMPACT World Champion has made no secret about his desire for a dream match with WWE's top star.
In recent interviews and social media, Moose has called out Roman Reigns. He has even admitted that WWE offered him a deal before he re-signed with IMPACT.
This potential partnership between WWE and IMPACT Wrestling could be solidified with the IMPACT World Champion showing up in the Rumble.
Moose has an intimidating presence and has surprising athleticism for an athlete his size.
The self-proclaimed Wrestling God could have a star-making performance in front of the biggest audience he's ever performed in front of in St. Louis at the Royal Rumble.
---
6. MJF

If there is any chance of WWE working with All Elite Wrestling, Maxwell Jacob Friedman has to be the star that fans want to see most show up that doesn't have prior experience in the company.
MJF has made a living of dangling the carrot of signing with WWE for a few months now. His potential free agency in 2024 has already become a discussion for both promotions.
The Pinnacle leader is AEW's biggest heel and an incredible talker. At just 25 years old, MJF will be the hottest free agent for sure.
However, MJF could benefit both sides with a surprise appearance in the 2022 Men's Royal Rumble Match.
WWE would get a closer look at this can't-miss prospect, while AEW could further push MJF's feud with CM Punk.
Both men have mentioned WWE and their superstars during this rivalry. If MJF walks through the forbidden door and says he will win to do what Punk could never do: main event WrestleMania, it would be gold.