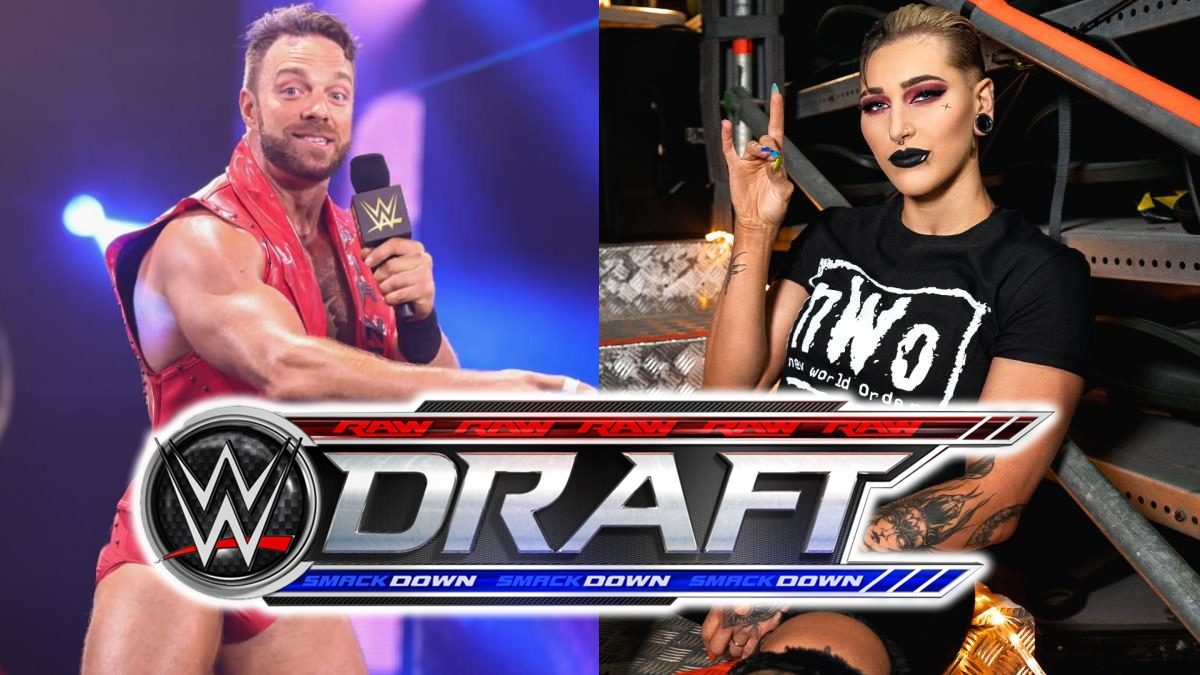 During last night's WWE Raw, it was announced this year's WWE Draft will take place on the October 1 SmackDown and the October 4 Raw.
Now that the dates have been confirmed and they're only a couple of weeks away, it's time to start thinking about which stars need a refresh in the form of a brand switch.
Here are eight WWE stars who should switch brands in the upcoming draft and why!
---
8. Rhea Ripley – From Raw To SmackDown
Rhea Ripley's run on the main roster so far hasn't exactly been disastrous, but after losing the Raw Women's Championship, the signs haven't been great.
WWE has seemingly shoved her into a completely mismatched tag team with Nikki ASH, which Ripley needs to get out of as soon as she can.
They're just complete opposites and Ripley should be a COMPLETE AND UTTER BADASS, not a watered-down version who's friends with someone who thinks they're almost a superhero.
It's not that ASH isn't great in her role, because she is, but it's just not one that should be paired with Ripley.
Get Ripley out of there and over to SmackDown because Rhea Ripley vs Becky Lynch gets a good ol' yes please from me.
---
7. Bianca Belair – From SmackDown To Raw
Bianca Belair has had a great year on top of SmackDown's women's division, but with Becky Lynch back in town, it might be time to move on.
The two are set for a rematch at Extreme Rules, which will hopefully be an actual match this time, and as great as Belair has been, the money would still seem to be with Lynch retaining and asserting herself back on top of the division.
If Belair can look impressive in that match, even in defeat – maybe even with Lynch cheating to win to drive home her new heel attitude – there's no reason Belair should really lose any steam.
Having said that, there wouldn't really be much for her to do after losing to Lynch, so instead of doing 738 rematches, why not give her some new opponents and a new title to go after.
Obviously we don't know exactly who'll be on which brand after the draft, but let's assume Charlotte Flair remains Raw Women's Champion and stays on Raw – that's a match we haven't seen since Flair beat Belair on NXT TV in in February 2020.
A refresh would do wonders for Belair after Lynch's return, and a program with Flair already has a story heading into it (which WWE may choose to ignore, but still).
---
6. Viking Raiders – From Raw To SmackDown
The Viking Raiders have basically just been making up the numbers in the Raw tag team division since Ivar's return earlier this year.
That, coupled with the fact the SmackDown tag team division has been going around in circles for a little while now, means they both need a bit of a refresh.
We know Erik and Ivar are capable of great things, but they just haven't been able to show it on Raw yet, and the prospect of them vs the Usos would definitely make for a great match if given the time and trust, which hopefully Roman Reigns would be able to instigate.
If they were given a bit of a restart on a new brand and allowed to be more serious instead of as goofy as they've been recently, we might be able to get excited about seeing the Vikings kiss some ass once again.