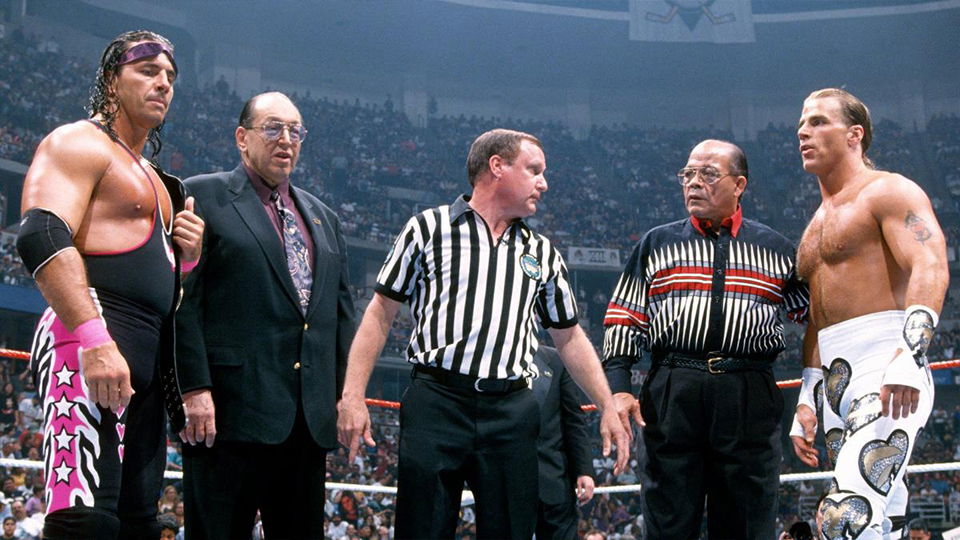 Greetings SWAFT Nation!
Due to the ongoing coronavirus pandemic, we are offering 10 select back issues of WrestleTalk magazine for just £20 as part of our
Boredom Alleviation Pack!
In addition to this offer, we will also start releasing some magazine content online, for free, in the coming days and weeks! We all need something to pass the time and WrestleTalk is happy to provide even more content during these difficult times.
---
Wrestlefest 90 VHS (29/8/89)
The first recorded bout pitting Hart against Michaels was a tag match between The Hart Foundation and The Rockers. Filmed the day after SummerSlam '89, the 10-minute contest was a spirited affair. The Harts played subtle heel due to their slightly larger size, with Shawn taking the brunt of the punishment. As was typically the case in non-PPV marquee matches of the era, the bout ended in a no-contest, in this case due to a Rougeaus run-in.
---
Madison Square Garden (25/11/89)
Appearing on the Greatest Rivalries: Shawn vs. Bret and Shawn Michaels: My Journey DVD releases was this engrossing tag clash from the hallowed grounds of Madison Square Garden. Crammed with ahead-of its-time sequences executed at breakneck speed, the bout was an early indication of the magic Michaels and Hart were capable of when in the ring together.
---
Maple Leaf Wrestling (14/12/89)
Taped for local airing in Canada only and never released through any official WWE channels, this Rockers Harts battle from Hamilton, Ontario was the best of the bunch. Going a shade over 20 minutes, the back and-forth contest peaked and valleyed throughout before hitting the time limit and declared a draw. A true hidden gem that deserves to be seen by far more than it has.
---
Wrestling Challenge (10/2/90)
The first televised singles outing between the pair took place on the somewhat underwhelming setting of weekly TV show Wrestling Challenge. Running under five minutes, the match did not have time to resonate. Nor was it helped by an unsatisfying non-finish, when partners Marty Jannetty and Jim Neidhart ran in to cause a double DQ.