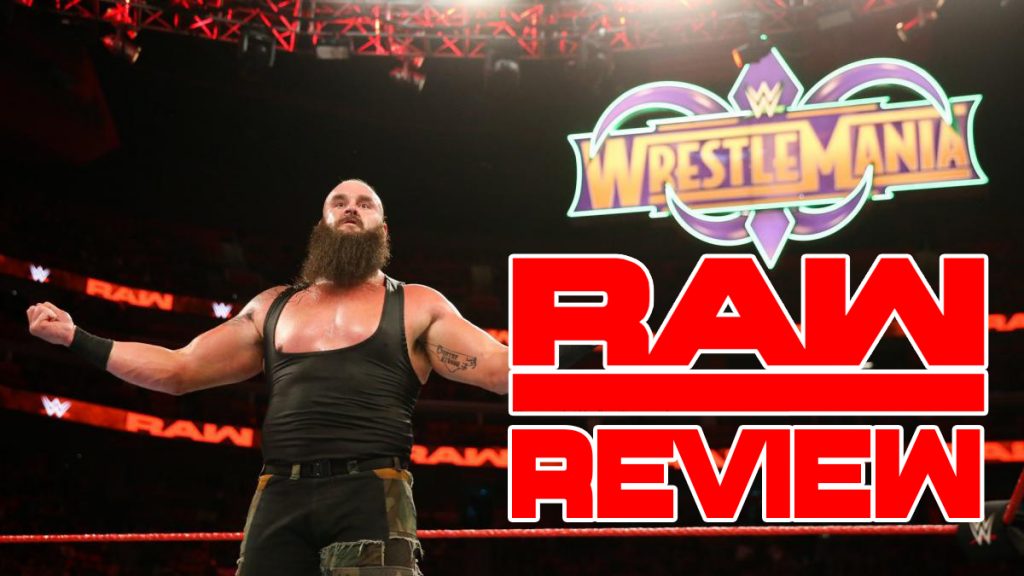 Holy hamsters, that was a packed show, wasn't it?
With that in mind, it's probably best to dive straight into the first segment.
They really are trying hard to make Roman Reigns look like the victim here. Brock Lesnar (as many had predicted) once again no-showed RAW, in a seemingly vain attempt to cast him as the heel.
Roman came out to call him names once again, and then blamed Vince McMahon for making Brock "Vince's boy". Now, I don't know about you, but that's one of the most ironic things I have heard in a long time.
Everyone knows that Roman is Vince's golden boy, and the reaction from the crowd to Roman's accusation was one of incredulity rather than agreement.
Vince resolved this by temporarily suspending Roman, presumably because Roman called him a b**** during their meeting.
Now, if you want my prediction (which I know you all 100% do), I think Brock will turn up after someone (probably Kurt) announces that Roman isn't in the building. Roman will then interrupt and Brock will be speared.
Everyone knows Brock is on his way out, so WWE are trying to make him the bad guy. Problem is, he's just too damn popular.
There were three women's segments on last night's show, which, if my math is correct, is a lot. Thankfully, none of them felt like they had been shoved in for the sake of it, and all contributed to story lines.
Sasha beat Sonya Deville in a short match, with Bayley and Absolution at ringside. At one point it looked as though Bayley was helping Banks, but after the bell, Absolution beat Banks down, but, unlike last week, when Sasha saved Bayley, Bayley was no-where to be seen.
Very poor friendship.
Asuka beat Mickie James in a short but fine match, but it seemed that this wasn't the plan. Alexa tried to set up another Nia Jax vs Asuka match, but when Nia no-showed, Mickie, the entirely unexplained heel, was shoved in to replace.
Later in the night, after Nia squashed a terrified woman, one of the most bizarre segments was aired. After the final bell, the Titan Tron cut to Alexa and Mickie slagging off Nia, making fat jokes and what not. Amazingly, neither woman noticed that the camera was rolling or that the microphone was on.
Jax was undeNIAbly (you're welcome) angry, and it looks like Alexa will have to watch her back from now on.
The Bar was then killed by the whole tag division, which set up a tag team battle royal to decide the number one contenders for 'Mania… Wouldn't it be crazy if someone who wasn't a tag team won it?
Kid Rock is the WWE Hall of Fame celebrity inductee. Good.
The Miz did his best to pit Rollins and Balor against each other, but neither man fell for it. Even so, they still had a great TV match later in the night, with Balor picking up the victory via a roll-up. This probably means that they'll fight again next week with Rollins winning, because 50/50 booking is awesome.
John Cena then cut a (excuse my language) really very wonderful promo, drawing the crowd into thinking he had given up on Wrestlem=Mania, at one point going into the crowd to sip a fan's beer, making the point he would only be at 'Mania as a fan.
HOWEVER.
He changed his mind rather suddenly and once again called out the Undertaker. This match is happening, there's no doubt about it now – it's just a matter of waiting for the gong, and Undertaker to accept the challenge.
Elias was pretty gloomy in his usual musical segment. Wearing a neck brace, he didn't sing, and instead said "this is your fault" to the crowd before leaving. Intriguing.
Everyone's favorite WrestleMania match, the Andre the Giant Battle Royal now has an equivalent for women. The Fabulous Moolah Battle Royal is happening! I assume that Mandy Rose will be the first to be eliminated to keep her streak going.
Kurt Angle, despite his many promo faults, churns out some absolute crackers in his backstage segments.
"I knew Bray Wyatt was crazy, but what the hell happened to Matt?" he said.
These lines are so badly delivered that they're genuinely brilliant. Never change Kurt, never change.
Following confirmation that the Ultimate Deletion match would be taking place next week rather than WrestleMania, we got a crazy video package.
I'm sure the match will be crazy and awful but brilliant in its way, but throwing it on a random RAW a few weeks out from 'Mania makes it clear just how little WWE care about this feud.
All of RAW's tag teams are in the ring; The Miztourage, The Revival, Titus Worldwide, Slater and Rhyno and The Bar, when suddenly…
BRAUN!
Out he comes and chucks every single human out of the ring, making him the number one contender for the tag titles.
"But he's just one man, how can this be?" I hear you ask. Well, if rumors are to be believed, Braun will form an unlikely tag team with Elias, who will go on to face The Bar at 'Mania.
This made Braun look like a real monster, and long may it continue.
I really enjoyed this episode of RAW. Lots of good storytelling sandwiched an absolutely epic Cena promo. Now I'm just hoping for a gong tomorrow night, and I'll be most satisfied.
One more thing…
Where was Ronda? Now that the match was been made for 'Mania, is that her done with RAW until then? Video package aside, there was barely even a mention of her…