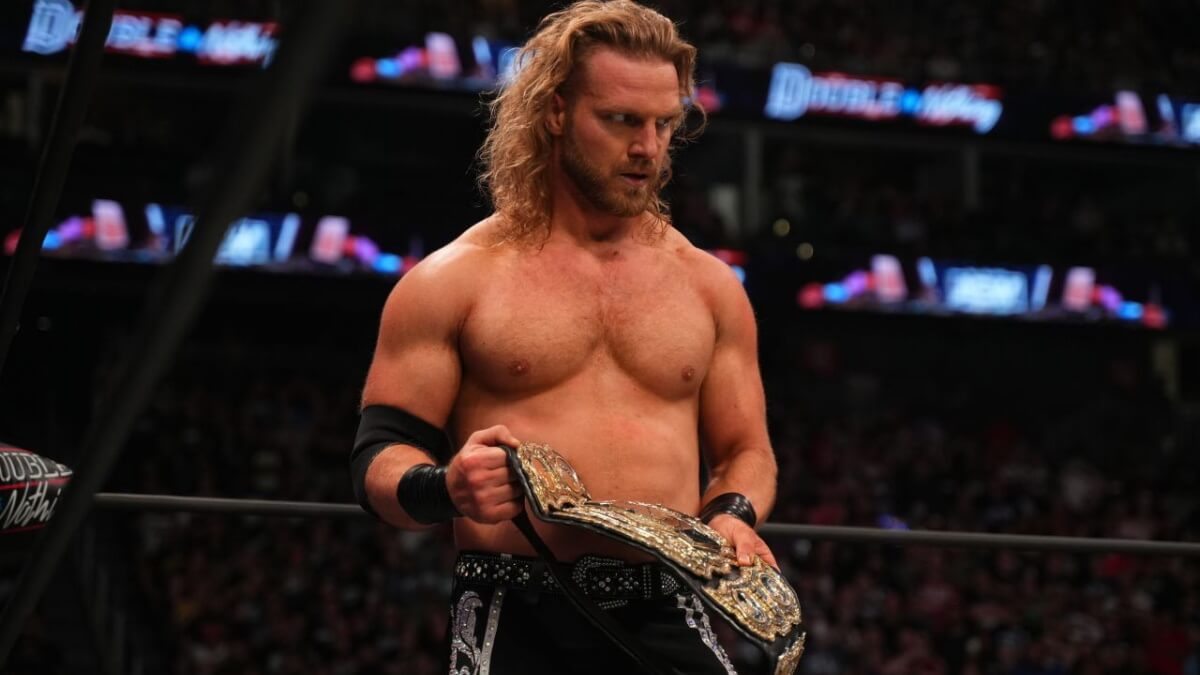 With the CM Punk return to AEW still the talk of the wrestling world as the company has reportedly 'tentatively planned' his return.
AEW is reportedly set to launch a new Saturday night show, which will feature Punk, while the Elite remain on Dynamite in something of a brand split.
One other name who also has issues with Punk is Hangman Adam Page, who was the main target of Punk's fury during the now infamous All Out media scrum.
One of Punk's gripes with Page was him claiming that the former AEW World Champion 'didn't take advice' from veterans in the AEW locker room.
With rumours of Punk potentially making his return to the company, Adam Page took to Instagram to respond to the claims that he doesn't take advice.
He wrote:
the reports that i 'don't take advice' have been greatly exaggerated, perhaps by no one more so than me. advice and feedback, particularly from those who have come before, have always been and always will be welcomed and appreciated. my self-deprecating and dry insistence otherwise just comes from a place of being more personally interested in wrestling as an art than a sport. it would've been hollow for picasso to try to paint a mona lisa.
i kinda thought i'd have been asked about it by now and could've clarified. i just wouldn't want any of the older generation, especially those whose work with us is vital and unknown to fans, to feel that their wisdom is dismissed.
i am also still in search of the cheese puffs. let me know if you find them. thank you.
We can all hope he finds those cheese puffs.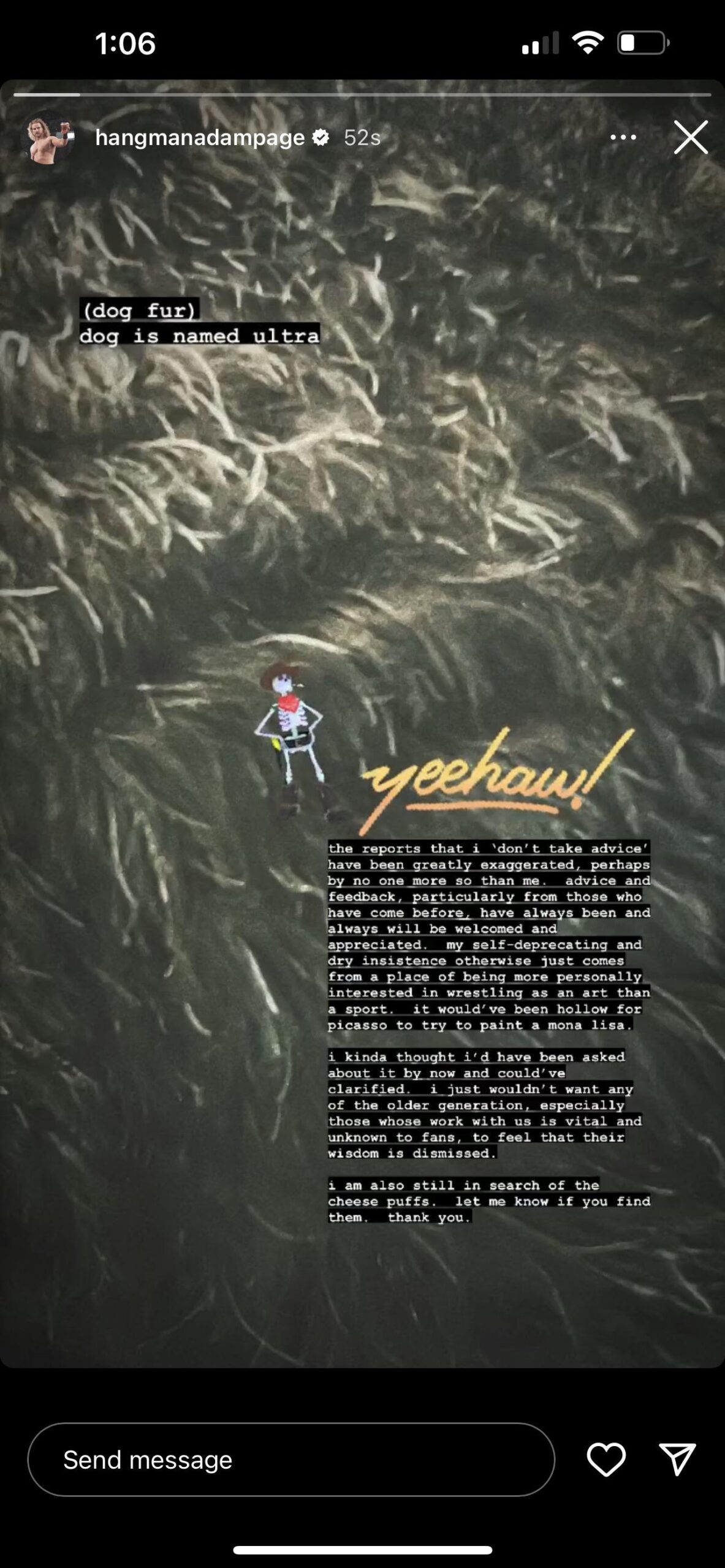 If you want to stay fully updated on all the latest wrestling news, click the red bell in the bottom right of your screen to receive notifications from WrestleTalk.com straight to your device!