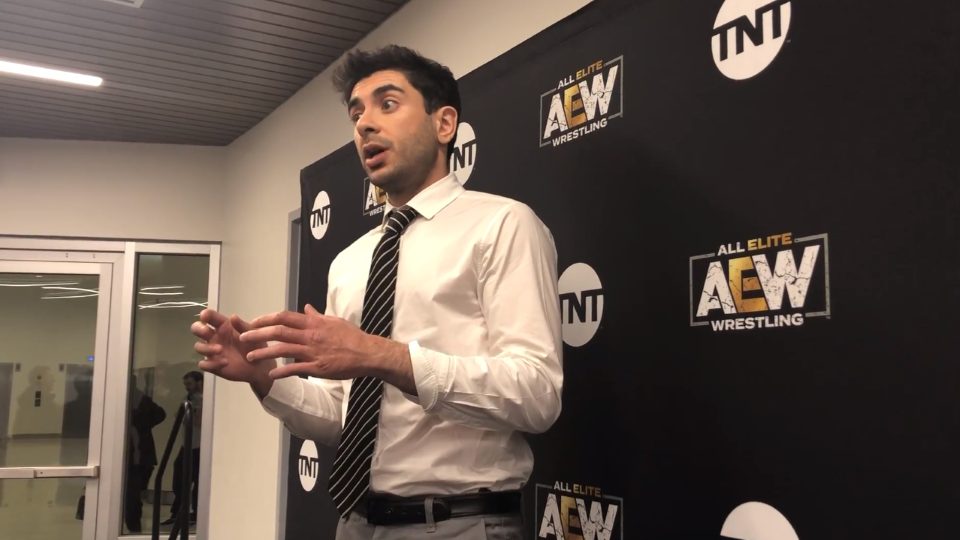 In one of the lighter news stories you're likely to read today, an AEW star as admitted he accidentally threw mustard at Tony Khan's face.
John Silver of the Dark Order was the guest on the latest episode of Shot of Brandi, during which he told the story.
Silver said:
"After the Jaguars football game, we were all hanging out. Chuck Taylor was drunk, of course. He has a level when he's 'fun Chuck Taylor' and then he gets 'really annoying Chuck Taylor.' He's taking mustard packets and pegging me with them. Of course, I'm like, 'screw this guy,' I start launching them back at Chuck. He ducks. I hit Tony [Khan] in the face with a mustard packet. Once that happened, I'm like, 'Alright guys, nice knowing you, I'm done here. It was a good run.' He actually wasn't that angry. I almost started crying."
Just imagine how Vince McMahon would have reacted if that happened to him…
Silver has gotten popular with AEW fans thanks to his exploits on Being The Elite, which has led to some more prominent positions for him on TV cornering Dark Order leader Brodie Lee.
Quote via Fightful