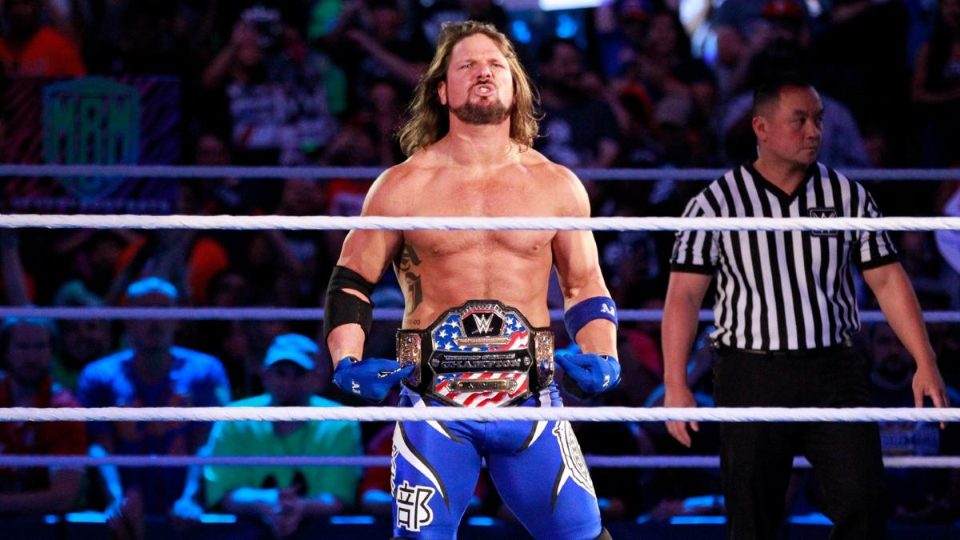 Earlier this year, AJ Styles signed a new multi-year deal with WWE. This came after reported interest from All Elite Wrestling.
Styles has since moved over to Raw and turned heel, aligning himself with Luke Gallows and Karl Anderson. As part of The O.C, Styles is the current United States Champion.
The exact length of Styles contract is not known, but many people expect him to have penned a five-year deal. This comes after Gallows and Anderson also recently signed contracts with WWE keeping them until 2024.
AJ Styles has revealed to Lillian Garcia on her Clashing Glory podcast that his current deal will be his last as he will retire from wrestling:
"I had no doubt that you know this is what I was going to do for my career. It really was. And you couldn't have told me any different. And I can tell you that the contract that I signed, here in the WWE, is my last. This is it for me. This is where I'm going to end my career no matter what happens. I got to, you know? I want to be there for my kids."
You have to respect Styles wishes. While he is still regarded as one of the best wrestlers on the planet, he is currently 42, and will likely be 47 by the time his current deal expires.
This also puts to bed any speculation that Styles could return to NJPW after leaving WWE, or even join his former Bullet Club friends in All Elite Wrestling.
Thanks to Fightful for the transcription.